RWA OWL: Social Engineering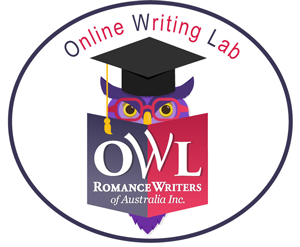 Social Engineering teaches how characters can extract information from individuals, companies, governments and law enforcement agencies by using the fine art of pretext. Hackers, private investigators, skip tracers, collections agents, repo agents, bail bondsmen, and even stalkers use social engineering to obtain information to further their cause and case.
If there is a database with information your character needs, they can extract with a white lie, some black ones too. Be it phone records, financial records, internet records, travel records, criminal records, mobile GPS pinging and whatever else is available and needed.
"Hi, I am Mr. Jones with Optus, our systems are down, and I need you to bring up a mobile number."
The various types of information pulled can be used to solve murder cases, locate debtors, missing people, millions hidden in offshore banks, identify a paramour, or someone who created a false identity and faked their death. Social Engineering teaches what information is where, and how to create a ruse who to pose as in the lie.
"Hi, Inspector Richards here of Interpol, I am working a case and need..."

Learn how deception can be used to better your character's skills as an investigator, criminal or the average housewife on the run.

The course will run for four weeks.



Lesson material will be disseminated in Moodle, three out of the four weeks, in the form of a downloadable Word document and Video instruction. There will be an opportunity to interact with the presenter twice a week via Moodle and Google hangouts.





How much time you dedicate to the course is up to individual participants. However, the more you participate the more you gain from the course.





Presenter's Bio

:



Frank M. Ahearn is a skip tracer, privacy expert and the author of The New York Times Bestseller, How to Disappear. He specializes in finding people who do not want to be located and disappearing those who do not want to be found. 


Website: www.FrankAhearn.com
Course Dates: 7th January to 3rd February 2019
Cost: RWA-Member – $55.00 Non RWA-Member – $88.00
* Please note, there is a $0.30 Trybooking fee at checkout.
Venue: Online - RWA Moodle Platform
(Course attendees will be notified of access/login details via email from the OWL Registrar a few days prior to the start date of the course)




RWA OWL Courses
PO Box Q740




Queen Victoria Building




NSW 1230



Contact Details:




Tania Lee




OWL Registrar




owlsregistrar@romanceaustralia.com
SaveSave
RWA OWL: Social Engineering
Make a booking, click below
Resend tickets to your email address.
Contact the event organiser.
You can review the event organiser's terms and conditions here.
RWA OWL: Social Engineering
Contact name: OWL Registrar
You can review the event organiser's terms and conditions here.
If you can't find your tickets, click here.
Your email has been sent.
The organiser will be sent the details of this message.

Sorry, there appears to have been an error. Please try again later.