Pioneer Women's Trail Walk 2019

Walk in the bold footsteps of our German pioneer women as they made the regular 35km trek from home in Hahndorf to market in Adelaide. Take in the spectacular Adelaide Hills scenery as you wind your way to Beaumont House for our annual Heritage Harvest festival.
An unforgettable challenge and fitting tribute to the women who helped build South Australia.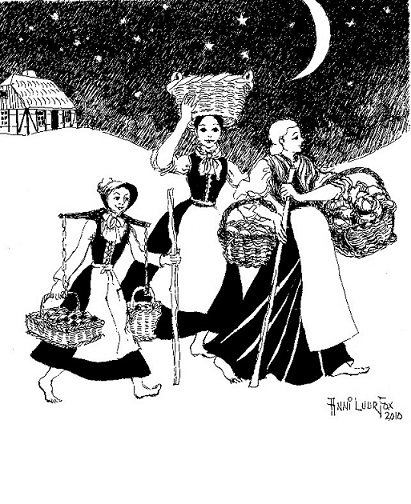 Event Start Times and Locations:
The full walk event starts from the Hahndorf Institute and ends at Beaumont House (631 Glynburn Road, Beaumont); however, you can choose to join the event at any of the starting points located at Bridgewater, Stirling and Eagle on the Hill:
Hahndorf start, 8.30 am (26 km walk): from Hahndorf Institute, 59 Main Street Hahndorf
Bridgewater start, 9.30 am (19 km walk): from Bridgewater Lions Park, Corner of Mount Barker and Bridgewater Road
Stirling start, 11.00 am (12 km walk): from Stirling Steamroller Park, corner of Mount Barker Road and Avenue Road
Eagle on the Hill start, 11.15 am (6 km walk): from the start of The Old Bullock Track
Transporation- Getting to the Start Locations:
Buses can also be booked from Beaumont House to the various starting points along the trail, and also from Beaumont House back to Hahndorf at the end of the event. If you wish to book a seat on one of the buses, please select the appropriate bus in the Ticket Section under the Book Now button. Please be aware of the following bus departure times.

Location:
See event start times and locations above.
Contact Us:
Pioneer Women's Trail Walk 2019
This event has now closed
Resend tickets to your email address.
Contact the event organiser.
You can review the event organiser's terms and conditions here.
Pioneer Women's Trail Walk 2019
Contact name: National Trust of South Australia
Contact phone: 0451 030 357
You can review the event organiser's terms and conditions here.
If you can't find your tickets, click here.
Your email has been sent.
The organiser will be sent the details of this message.

Sorry, there appears to have been an error. Please try again later.