Bear Essentials 23 - Underbear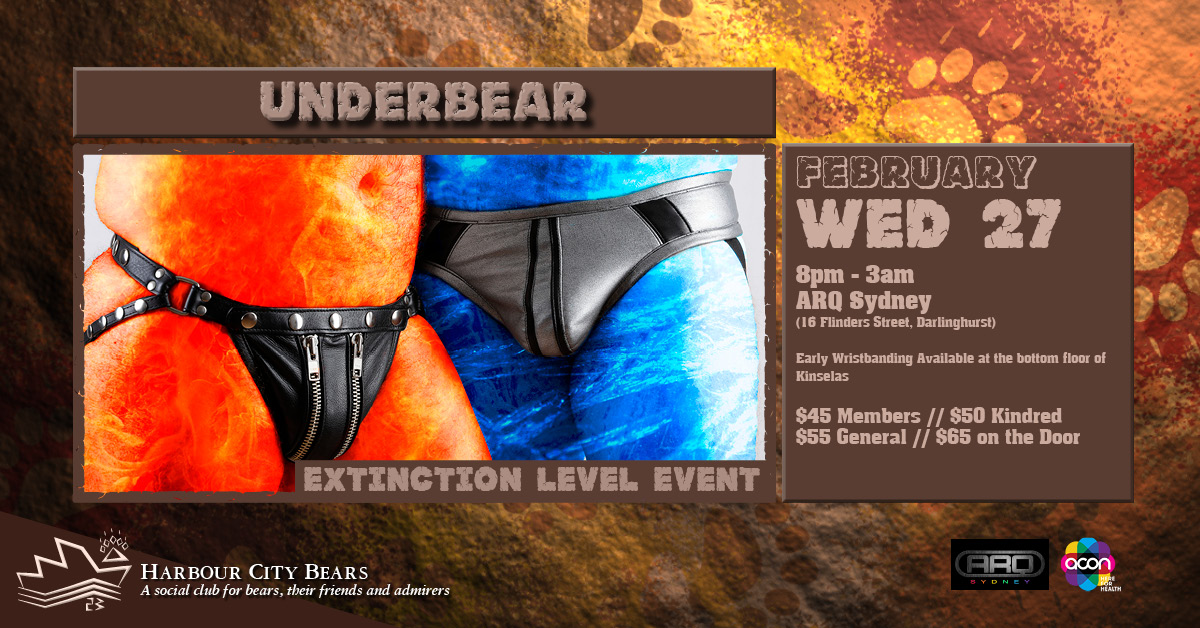 It's the end of the world as we know it!
The portents are in the sky and can be seen in the bones, the world is about to end in a blaze of glory.
The biggest Cavebear event of the season is upon us, so come in, get down to your smallest bits, and party away as if it's the last night of your life!
We have something special for you this year, with themed levels at ARQ nightclub!
Downstairs in the Vortex a Meteor has fallen from the sky!
Volcano's have erupted, fire is raining from the sky, the floor is lava and the world is in chaos.
It will be hot hot hot and the sweat will be pouring down.
DJs Rob Davis, George Roussos and Puppy ready to get you fired up with some deep and dark tunes.
Upstairs in the Arena, the Ice Age has begun!
The world is cooling, snow is falling from the sky and the seas have frozen over, the Aurora Borealis is lighting up the night sky.
What better way to fend off the cold days than to dance up a storm?
DJs Charles, Ruby and Bandit will be making the Auroras dance to some wild and epic dance and trance tracks.
Location
ARQ Sydney
16 Flinders Street, Darlinghurst, NSW 2010
Contact Details
This event is currently closed and no contact details are available