Bear Essentials 23 - Wet Furr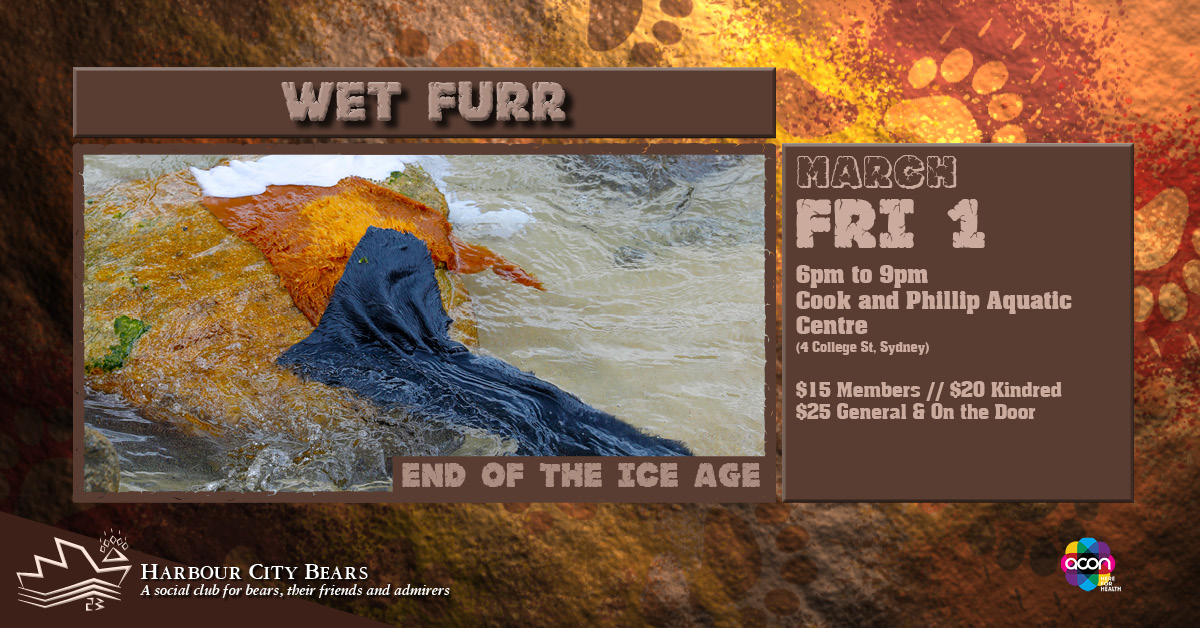 The ice age is over and all of the ice is melting, but now there is water everywhere and all of our Furr is soaking wet!
Come on down to Cook and Phillip Park Aquatic Centre on College St Sydney for our annual and very popular pool party, Wet Furr.
We will be taking over the wave pool and spa, and as always, will be having a fun time of play before the big weekend begins.
There will be heaps of inflatables to play around with, and lots of bears to frolic in the water.
There will be some music playing in the outside chill area, and we will be having food delivered every 30 minutes, so if you feel peckish come out and have a bite to eat.
After you have had a swim and dried off, head onto one of our two events, either Bears on Friday at the Chapel in Kinselas, or grab a ticket to our special Bear Pit party at the Standard Bowl!
Location
Cook and Phillip Park Aquatic and Fitness Centre
4 College Street, Sydney, NSW 2000
Contact Details
This event is currently closed and no contact details are available