Chunky - Christmas Eve Eve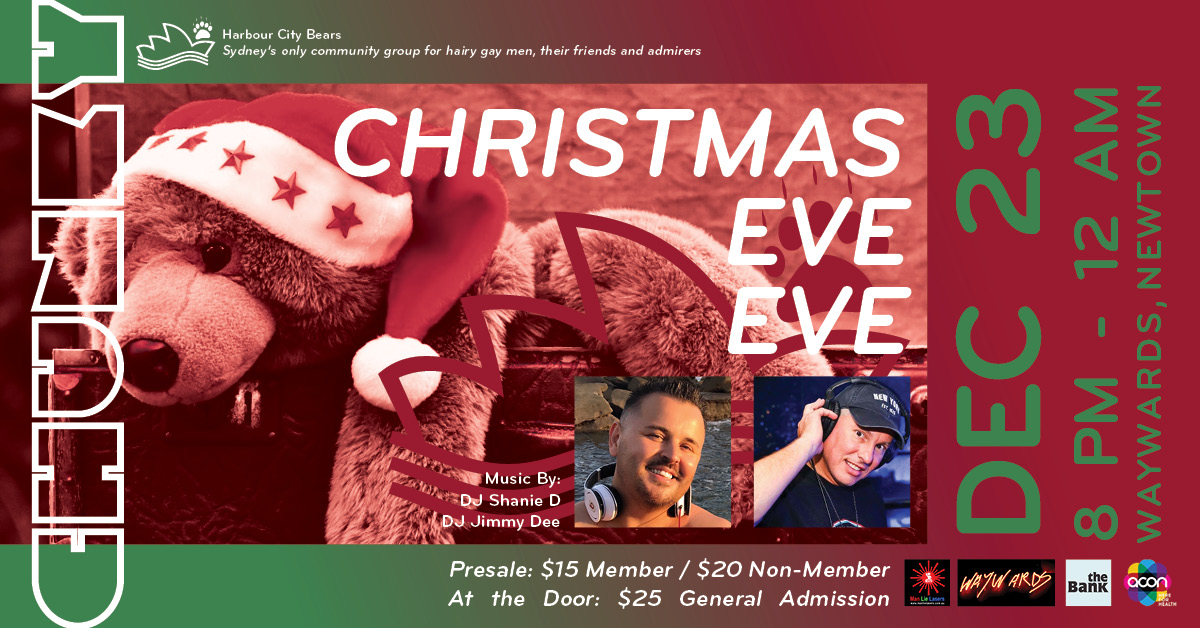 Start your holiday season off right! Come celebrate Christmas Eve Eve with your friends and chosen family!
We will be having a night of pre-Christmas celebration at the Bank Hotel, the halls of Waywards will be decked out as a Christmas Wonderland. DJs Shanie D and Jimmy Dee will be spinning some classic retro tunes for you right up until midnight. 
Santa and maybe even Mrs Clause will be on hand to fulfil your Christmas Wishes should you wish to sit on his lap.
Arrive early to get your wristband and to have a few drinks with your mates at Bears on Sunday.
At 8pm Bears on Sunday will end, and the party will start!
Lasers and lighting will be provided by Man Lie Lasers and will be a sight to behold!
Come along for the last Sunday before Christmas and join us for a great night!
Location
Waywards, The Bank, Newtown
324 King St, Newtown, NSW 2042
Contact Details
This event is currently closed and no contact details are available