Extreme Arts: Theatre Intensive 'Sugar-Free Fantasy'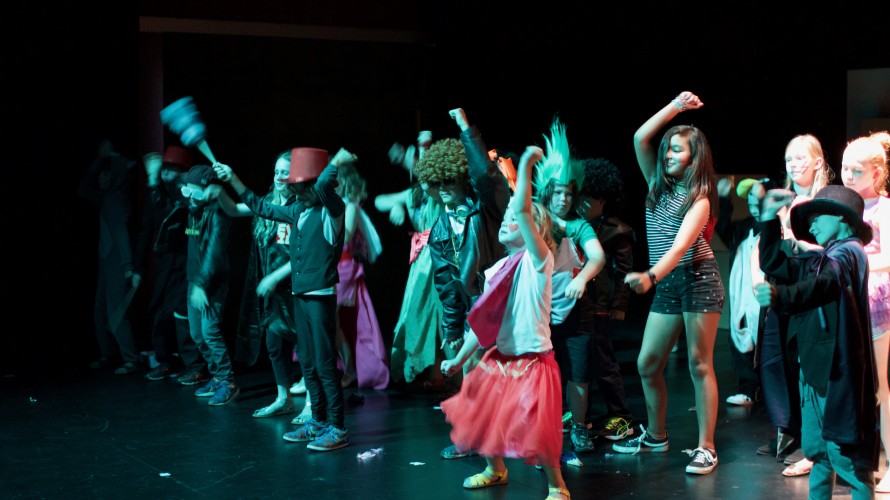 Join outstanding teachers and performance artists David Maney and Hayley Lawson as they explore the wonderful world of physical theatre.
Over four action-packed days of theatre games, clowning, shadow puppetry, mime, set construction and costume design, David and Hayley will invite their group of young participants to band together to explore the theme 'Sugar-Free Fantasy' as inspiration for an explosive theatrical production.
Suitable for children aged between 6 – 12 years.
The children's outcome show is in FCAC's Performance Space on Thursday 24 January at 2:30pm. Friends and family are welcome.
WHEN: Four day program, Monday 21 – Thursday 24 January, 10am – 3pm
Before Care: 8:30am – 10am
After Care: 3pm – 5pm
Please note: please book in before care and after care at time of booking as service depends on bookings received.
COST:
Earlybird (Before 30 November)
4 days: $250 full / $200 concession
Standard (After 30 November)
4 days: $300 / $240
Before care: $10 / After care: $15
Please note: Children take three breaks during the day. Please pack enough snacks and lunch.
View our School Holiday Arts Program terms and conditions here.
Location
Footscray Community Arts Centre
45 Moreland St, Footscray, Victoria 3011
IMAGE
1 – Image courtesy of FCAC.
This event is currently closed and no contact details are available