RWA OWL: Perfecting Your Pitch & Plotting Your Story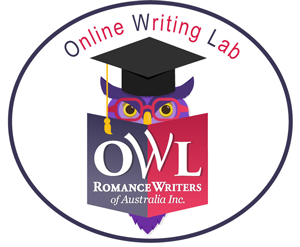 Writing a great pitch is essential, whether you're trying to catch the attention of an agent or editor, or trying to hook a reader if you're self publishing. 
Join Amazon Charts and Kindle #1 bestselling author Soraya M. Lane for a hands-on workshop, to develop your pitch – what she calls her "back cover blurb" editor pitch. Soraya has successfully pitched and sold romance and women's fictions novels (based off her pitches alone) to multiple editors and publishing houses, and she wants to help YOU stand out from the crowd. Soraya will show personal examples of her own pitches, show you her format and critique your pitch. 
In the second part of the workshop, Soraya will talk about how she's changed from being a pantser to a plotter, and how to make sure you fulfil your pitch in your novel through great plotting. 
This course will run for four weeks. 
Lessons will be disseminated each week in a downloadable PDF handout, along with short YouTube videos.
Interaction will be an important part of this course, and will be via the "room" so participants can chat with the presenter. The presenter will provide individual feedback privately. 
The time commitment for this course is at the discretion of participants.
Participants will need to have a new idea they want to start working on, or have an existing manuscript or partial ms. 
Presenter's Bio:
Amazon Charts bestselling author Soraya M. Lane graduated with a law degree before realising that law wasn't the career for her and that her future was in writing. She is the author of historical women's fiction and contemporary romance for Lake Union and St. Martins Press, and her most recent historical novel, Hearts of Resistance, was an Amazon #1 bestseller. 
Soraya lives on a small farm in her native New Zealand with her husband, their two young sons and an ever-growing collection of four-legged friends. When she's not writing, she loves to be outside playing make-believe with her children or snuggled up inside reading.
Find out more about Soraya and her writing at www.sorayalane.com.
Course Dates: 4th to 31st March 2019
Cost: RWA-Member – $55.00 Non RWA-Member – $88.00
* Please note, there is a $0.50 Trybooking fee at checkout.
Venue: Online - RWA Moodle Platform
(Course attendees will be notified of access/login details via email from the OWL Registrar a few days prior to the start date of the course)




RWA OWL Courses
PO Box Q740




Queen Victoria Building




NSW 1230



Contact Details:




Tania Lee




OWL Registrar




owlsregistrar@romanceaustralia.com
SaveSave
This event is currently closed and no contact details are available