The Sapphires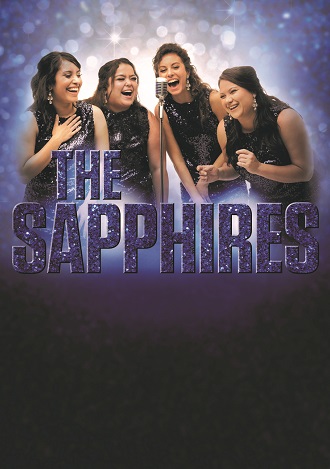 A production by Christine Harris & HIT Productions
The Sapphires is one of the Australia's best-loved stories. Winning multiple awards as a play, film and soundtrack album there was one challenge left and that was to undertake a national tour of Australia. Bringing the raw energy, fun and emotion of this story directly to stages like the Forge Theatre and Arts Hub and across the nation.
Writer Tony Briggs will direct his work in a version he promises will be the most intimate telling of The Sapphires story yet.
"I hope the audience will feel a fresh sense of connection to a story that has already successfully infiltrated the psyche of the Australian theatre and movie going public and get a sense of joy and understanding of who Aboriginal people are and walk away from 'The Sapphires' with a smile on their faces. Said Tony.
Four young Aboriginal women from regional Australia, who like singing country music, suddenly get the chance to change their tune and their lives. Wearing uniforms of sequins, armed only with microphones they find themselves trying to spread joy in the hell that is the Vietnam War.
The Sapphires is a funny, heart-warming tale inspired by the true story of writer Tony Briggs' mother. It tells of the incredible journey of a singing group of four Yorta Yorta Women, who sing classic soul hits against the backdrop of personal change and massive social upheaval. It is an energetic, fun and engaging play that affirms life and the realisation of dreams.
"A gem of a play. Briggs mixes fact and fiction to lay bare and flesh out his celebratory tale which, though political in patches, is focused on the personal. The Sapphires is heartfelt and joyous. Superb." Bryce Hallett, Sydney Morning Herald
"The Sapphires is a play about fulfilling dreams and challenging stereotypes. It is a play about hope." Kate Herbert, The Herald Sun
Gail – Jade Lomas-Ronan
Julie – Lorinda May Merrypor
Cynthia – Mindy Kwanten
Kay – Matilda Brown
Dave – Mike Smith
Jimmy – Leeroy Tipiloura
Joe – Anthony Lim
Robby – Wem Etuknwa
Associate MD / Guitar Player – Mitchell Kwanten
Drummer – Jack Hickey
Bass Player – Joel Macintyre
Writer & Director – Tony Briggs
Musical Director – Nathaniel Andrew
Set & Lighting Designer – Mark Howett
Choreographer – Leonard Mickelo
Costume Stylist – Sophie Woodward

 Venue:
 

Forge Theatre - Auditorium

 Performance  Times:
 Saturday 21 September, 7:30 pm
 Duration:
 2 hours 20 minutes (includes 20 minute interval)
 Ticket Prices:
 Full: $42.00
 Concession: $37.00 (Seniors/Pensioners)
 Group 8+: $37.00
 Children/Students: $27.00
 

Forge Friend: Adults: $37 Concession: $32

A BFF membership card will be mailed to your postal address
The BFF discount promotion code to book your tickets online will be issued with your membership card.
Should you have any queries please telephone the Forge Theatre Monday to Friday, 10am to 4pm on 5152 1482.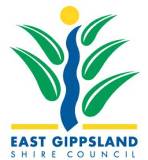 Contact: Forge Theatre and Arts Hub
Email: boxoffice@egipps.vic.gov.au
Telephone: 5152 1482
This event is currently closed and no contact details are available