2019 Rockhampton Agricultural Show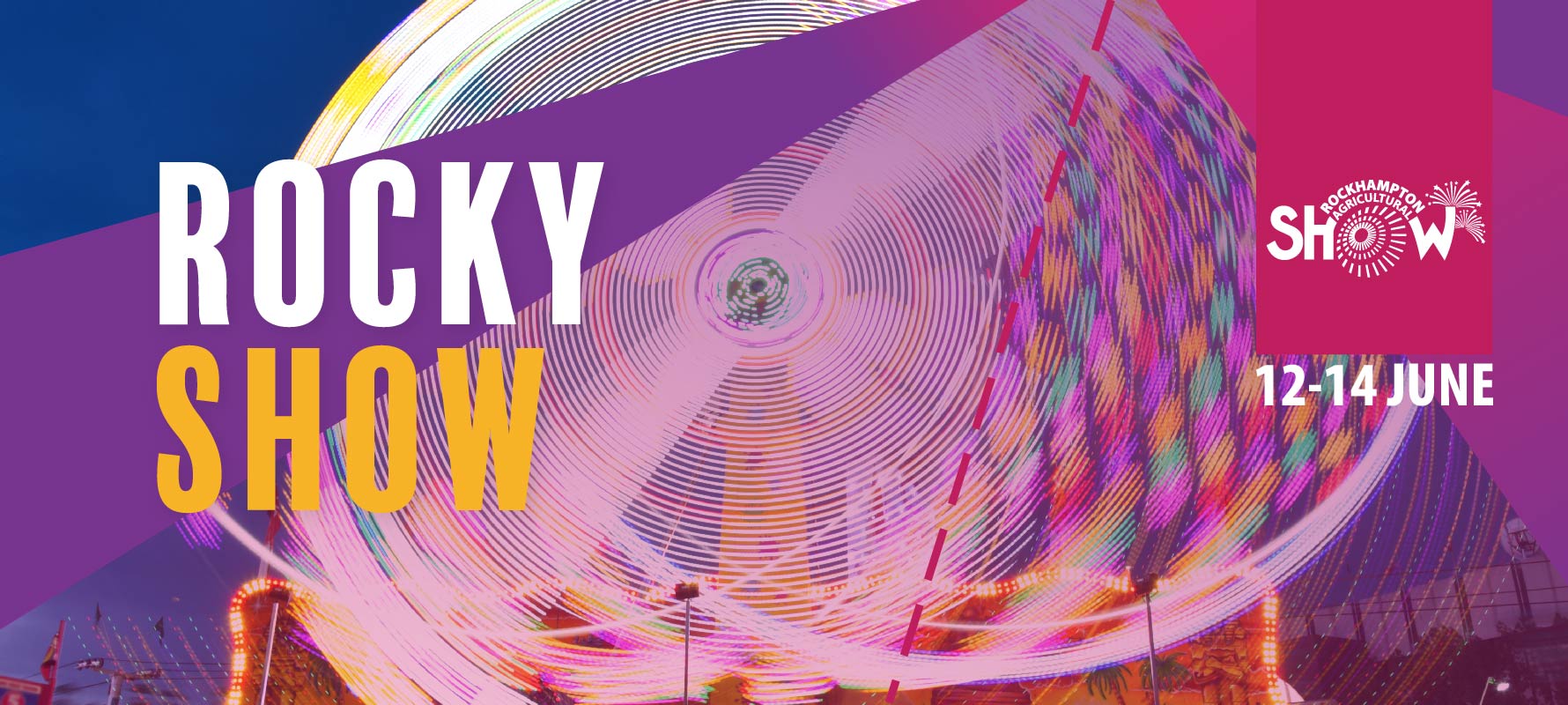 2019 sees the return of everyone's favourite rides, sideshows, showbags, and show food to the Rockhampton Showgrounds. And with an unprecedented $5 entry fee, now the whole family can enjoy the carnival fun.  ** Kids 5 and under are free to enter ** 
But that's not all! Rockhampton Agricultural show is honouring its 146-year history by bringing back the show you know and love from your childhood. We're bringing back the spectacle of the wood-chopping, show jumping, animal and produce competitions, horticulture, cattle show, fashion parades, miss showgirl, petting zoo, trade shows and much more.
Finally, enter the grand stand to watch our bigger and better arena entertainment extravaganza. Keep up with our Facebook page as we announce our best line-up yet. And did we mention all this is for the new low entry price of $5? You won't find a better value day of fun anywhere else this winter!
EVENT date
Rockhampton Agriculural Show -12 to 14 June 2019.  
EVENT Location
Rockhampton Showgrounds
New Exhibition Road, WANDAL, QLD 4700
ENTRY TICKETS 
$5 entry - all day, every day!  No catches - just a reduced price to get you in the gate with money left in your pocket to enjoy the 146th Rockhampton Agricultural Show! 
** Kids 5 and under are free to enter ** 
Purchase your ticket online prior to Friday 7 June 2019 and go into the draw to "WIN A DAY AT THE SHOW ON US!!" - see details here:  https://www.rockyshow.com.au/Get-Involved/Competitions 
ABOUT BONUS TICKETS 
Buy 30 tickets for $25! The more you buy, the more you save and the more fun you'll have in Sideshow Alley! This is a saving of almost 17%! Bonus Tickets can now be used for anything in Sideshow Alley including rides, games, novelties and even some of the food vendors. 
The promotion offers 'Dollar for Dollar' Value for example:
•    If a ride is advertised for $7 per person at the ticket office, you can pay $7 cash or present 7 Sideshow Bonus Dollar tickets
•    If the ride costs $7 per person, you can use 5 Sideshow Bonus Dollars + pay another $2 in cash, this will allow you to use every Sideshow Bonus Dollar ticket you may still have left, even if it is only 1 ticket
•    A can of Coke is valued at $2.50 cash, you can use 2 Sideshow Bonus Dollars + 50c in cash 
You must Pre Purchase the Bonus Dollar Coupons before the show starts.  
This promotion is not to be used in conjunction with any other offer. 
** Processing fee applies ** 
TICKET PICK UP LOCATION 
Present your receipt during Show Week to collect your Bonus Tickets for the Rockhampton Agricultural Show.  A reminder email will be sent out closer to the show to let you know further details. 
Contact Details
2019 Rockhampton Agricultural Show
Make a booking, click below
Resend tickets to your email address.
Contact the event organiser.
You can review the event organiser's terms and conditions here.
2019 Rockhampton Agricultural Show
Contact name: Show Committee
Contact phone: (07) 4936 8253
You can review the event organiser's terms and conditions here.
If you can't find your tickets, click here.
Your email has been sent.
The organiser will be sent the details of this message.

Sorry, there appears to have been an error. Please try again later.