RWA OWL: Podcasting to help with your Author platform
UNFORTUNATELY THIS EVENT HAS NOW BEEN CANCELLED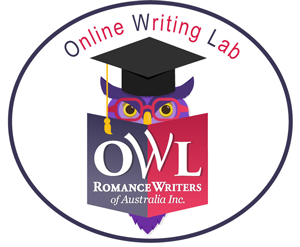 Podcasting is a direct approach to new readers and listeners. As a free worldwide platform, consumers listen to podcasts at home, work, while exercising and while travelling. In this course students will be able to look inside this wonderful world of podcasting from behind the microphone. They will have a chance to investigate the different aspects of podcasting as a listener, guest and host. 
The course will cover podcast requirements, use of free and paid software, interview techniques and how to launch and release a show. Podcast listenership has increased at an exponential rate worldwide leading to growth and opportunities for new shows. The establishment of new stations and platforms in Australia has lead to a growing awareness and acceptance of the platform in this country, thus increasing listenership.
Like a blog, a podcast can be personalised to suit the unique nature of the creative artist. By participating and sharing with others on this platform you can grow awareness of your brand, increase audience reach and share more with your current fan base. 
If you simply want to know more about podcasting, have considered being a guest or have aspirations on making your mark with your own show then this course will provide basic information to assist in your decision. 
Course Structure
Week 1: Standard requirements for podcasts. 
Week 2: Pre-planning and paperwork
Week 3: Interviews
Week 4: Post Production.
Pre-course requirements
Participants will require a computer and headset with a microphone to effectively participate in the course. 
*It is recommended that participants listen to podcasts that spark their interest and consider the format and quality while listening. 
*separate microphone optional.
Presenter Bio
Dianna is a Western Australian based Author and Podcaster. Living in the wheatbelt with three kids a DIDO husband and a menagerie of pets keeps her close to home. 
As a writer she likes to focus on young adult fantasy novels appreciating the underlying moral standpoint and mystery within the genre. She is a member of Romance Writers Australia, Australian Fairytale Society and WA Writers. 
Her Podcast Finding Elara was launched in October 2018 for writers, world builders and artists that would like to take a mindful look inside their creations. The show provided an opportunity to interview guests and research solo shows focussed around worldbuilding and mindfulness. Her aim was to develop the world she calls Elara. You can find her a www.dlnix.com


Course Dates: 6th May to 2nd June 2019

Cost: RWA-Member – $55.00 Non RWA-Member – $88.00


* Please note, there is a $0.50 Trybooking fee at checkout.





Venue: Online - RWA Moodle Platform 


(Course attendees will be notified of access/login details via email from the OWL Registrar a few days prior to the start date of the course)




RWA OWL
PO Box Q740 
Queen Victoria Building NSW 1230




Contact Details:




Tania Lee




OWL Registrar




owlsregistrar@romanceaustralia.com
SaveSave
RWA OWL: Podcasting to help with your Author platform
This event has now closed
Resend tickets to your email address.
Contact the event organiser.
You can review the event organiser's terms and conditions here.
RWA OWL: Podcasting to help with your Author platform
Contact name: OWL Registrar
You can review the event organiser's terms and conditions here.
If you can't find your tickets, click here.
Your email has been sent.
The organiser will be sent the details of this message.

Sorry, there appears to have been an error. Please try again later.