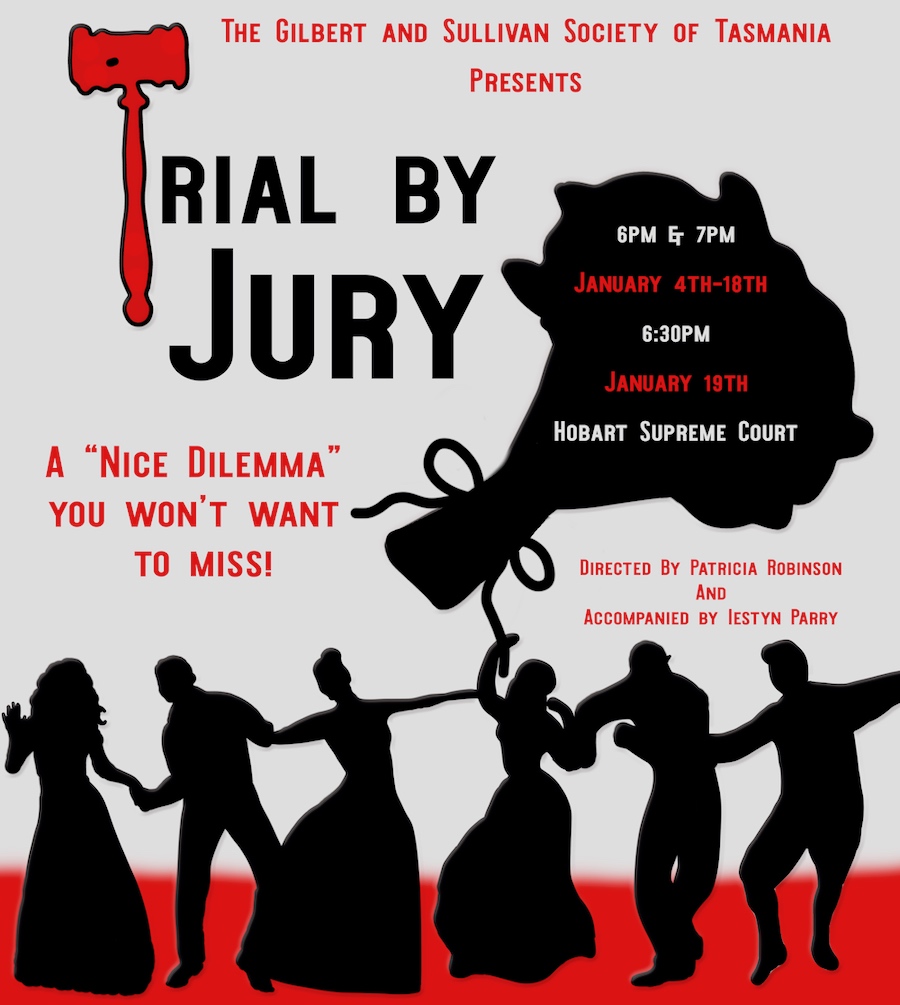 Modern day love is so complicated isn't it? The much loved Gilbert & Sullivan operetta returns to the Supreme Court for three weekends in January.
Breach of promise of marriage is a very serious crime! The fickle and bigoted defendant, Edwin, has fallen in love with another woman and has jilted the plaintiff, the beautiful Angelina. Unfortunately for Edwin, all of the members of the jury (and the judge) have fallen for Angelina themselves. Edwin proposes that in order to solve the conflict, he "marry this lady today and the other tomorrow," which, naturally, Angelina objects to. Come and find out the ultimate resolution that pleases everyone with 'joy unbounded'! 
Gilbert and Sullivan's classic comic operetta is played in the magnificent setting of Court #1 at the Hobart Supreme Court. Presented by The Gilbert and Sullivan Society of Tasmania. Directed by Patricia Robinson.
Accompanist is Iestyn Parry.  
Venue
Soloists
The Plaintiff: Eleanor Webster
The Defendant: Nick Paine
The Judge: Darren Sangwell
The Counsel: Yvonne Kerklaan
The Usher: Peter Middleton
The Foreman of the Jury: Tony Johnston
Plus gentlemen of the jury and ladies.
Prices (includes Trybooking fee)
(Trybooking fee is added at final checkout)
For more info
This event is currently closed and no contact details are available