Acoustics in Rooms - GC
The presentation is designed to give attendees an understanding of the importance of acoustics in interior design and promote aural aesthetics in modern interiors to provide fit for purpose spaces.
The presentation includes sections on the basic physics of sound, the positive and negative human reactions to sound and noise,  room acoustics and design considerations for education, offices, public spaces, multi- purpose halls, bars and restaurants.
Instyle was established in 1987 by Michael Fitzsimons with a vision to create an internationally respected textile and design company. This vision has been realised with distribution of Australian designed and manufactured textiles and acoustic products being exported to North America, Europe, South East Asia, China and India. Integrity is at the core of Instyle and this extends to its approach that acoustics are a fundamental aspect of interior design.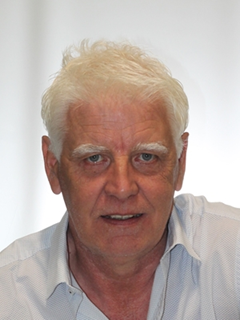 Malcolm McBlain has been involved with building acoustics for over 30 years with technical expertise in product design, development and marketing of acoustic materials for many leading companies including: Tontine Fibres (Pacific Dunlop), Martini Industries and CSR.
Malcolm is highly conversant with all aspects of acoustics with a strong focus on interior sound quality and systems that control reverberation in modern interior design.  
On Thursday 7 February 2019 at 12:00pm. 
Please register to assist for catering purposes.

Location
Sports House at Varsity Lakes
337 Christine Ave, Varsity Lakes, QLD 4227
Contact Details
Make a booking, click below
Resend tickets to your email address.
Contact the event organiser.
You can review the event organiser's terms and conditions here.
Contact name: Joyce Martin
Contact phone: 047 3828 4104
You can review the event organiser's terms and conditions here.
If you can't find your tickets, click here.
Your email has been sent.
The organiser will be sent the details of this message.

Sorry, there appears to have been an error. Please try again later.