Event Waitlist
Your name has been added to the wait list for this event. The event organiser will contact you through your email address once there are available seats / slots.
Well-Being Workshop for Busy Women - Friday 1st March 2019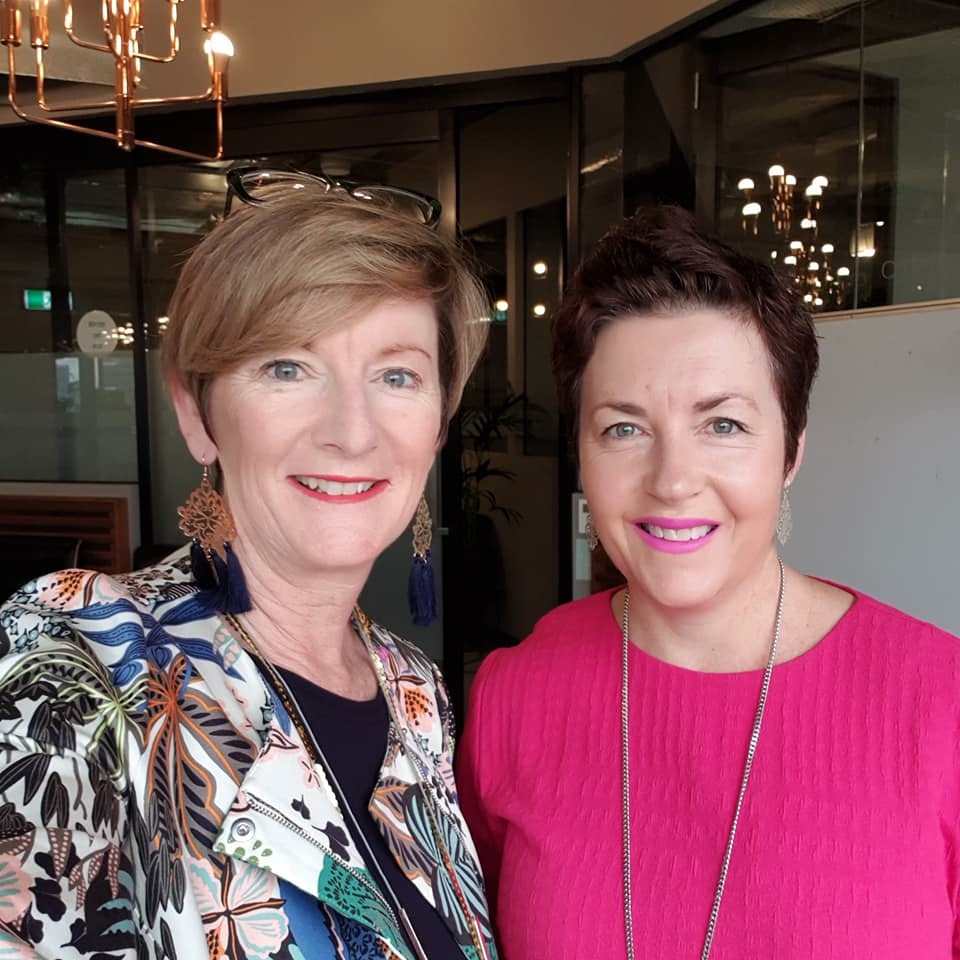 This is the day to treat yourself to pause, breath, reflect on past achievements, review what's really going on and refocus on what you want to do next. Together with a group of women, who will quickly become your cheer squad, you'll work through a series of effective reflective activities in your workbook which will ignite a happy old self or create a new design of yourself.

Allow us to help you reconnect with your confidence to enable you to make decisions about your well-being. 
We create the space for you to step off the busy life treadmill and bring focus and attention to your own well-being.
From our own personal experiences, our constant research and case-studies from working with women, we know that our well-being gets put on the backburner in our busy lives.
We're on a mission to change that!
We believe that paying attention to our own well-being means we're in a much better position to look after ourselves as well as our family, work life and community - not just now but in the long-term. It's amazing what we can achieve when we focus and pay attention to our mind, heart and soul. 
You'll meet and work with a lovely group of women: to talk, listen, share, laugh and learn about yourself, being accountable for your well-being and leading the newly designed life of your future.
Our workshop introduces our Driving Your Life philosophy which balances what you like doing and what you need to do to reconnect with yourself: with your dreams, goals, confidence, courage, plans and actions.
During our workshop you'll:
- clarify what's important in your life right now
- step back and reassess your goals in all areas of your life
- identify how you can harness your strengths for success
- gain clarity and direction for focus and balance
- map out a courageous plan to drive your life
We commenced hosting these workshops five and a half years ago after listening to the repetitive concerns of people - irrespective of their occupation, age or gender who found themselves at the crossroads of life or dissatisfied of where and what they were doing.
We have worked with groups of people (men & women) to guide them to mark out a course on their life map and put them in the driver's seat of their life. 
Your facilitators:
This day will be facilitated by Co-founders and experienced leadership development facilitators and coaches Cynthia Mahoney and Louise Thomson. Cynthia is passionate about working with women to embrace their strengths, develop their life and leadership skills and live courageously. She believes that being our best selves and living purposefully we create a positive ripple effect that benefits our families, workplaces and communities as well as ourselves. Louise is in her 14th year of her private practice which involves working with people to build their leadership intelligence.  
What people are saying:
Here's what past participants have said:
"The best escape from the real world to really look at life...review, assess, refresh and refocus. Certainly has given me fabulous direction. Feel very blessed to have taken the journey with Cynthia, Louise and the brilliant team of participants on our adventure. Couldn't recommend this life reflection more highly to everyone. I think it is a gift everyone should allow themselves to take!" Katie Flockart, Director MiNC Events, Hampton
"I attended this workshop earlier in the month and it was well worth it! To spend time reflecting on where you're at, where you want to go and who you want to "be" is a gift. Louise and Cynthia are both wonderful, approachable and "real" facilitators. Do yourself a favour, put yourself first for a change and spend the day with these women and potentially change your life." Helen Warden, Sandhurst
From the evaluation of our previous workshops:
"A very special pause to reflect on myself in the midst of the furnace of life".
"I came to the workshop today feeling like I was treading water and struggling to keep my head above water - I am leaving feeling like I'm walking on water. Thank you Cynthia and Louise."
"Some light bulb moments and important self-reflection. I need to remember I must stand up for myself. The workshop was empowering, enlightening and informative."
"Really very positive and affirming. Its good to see some common themes across all the women. I've had a good realisation of values and the importance of putting yourself first, in order to work and achieve".
"Definitely worth coming to and understanding women all feel similar in their lives. It was big, inspiring and I'm grateful for the opportunity."
"Wow! Loved the positivity. It was really exciting and positive - I feel tired in a really energised way!"
"An awesome day to yourself and to help you grow as a person and refocus."
We also customise this workshop for organisations/businesses/teams and it can be run for women and men - if this is something of interest, we'd love to talk with you about this opportunity.
- 4.30pm. Please arrive before 9.15am with your coffee to meet the other women - the workshop commences at 9.30am sharp.
Pricing:
Your ticket includes your participant workbook, lunch provided by a local cafe and a few additional well-being surprises. A Trybooking fee is additional and will be added at the checkout.
Earlybird tickets are available until 15th FEB 2019. 
Single Earlybird $495 (+ booking fee).
Single Standard $595 (+ booking fee).
Double Earlybird $895 (+ booking fee)
Double Standard $1095 (+ booking fee)
Cancellation Policy:
We don't refund tickets, however, you are welcome to send someone in your place.
Disclaimer: We recommend that you seek professional help if your involvement in our program causes any anxiety. 
Location
The Cluster - Melbourne
31 Queen Street, Level 17, Melbourne, VIC 3000
This event is currently closed and no contact details are available