#ChangeTheStory - Corporate Breakfast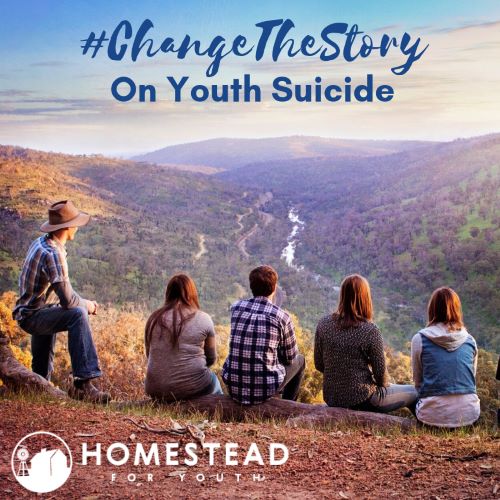 Homestead for Youth, Corporate Breakfast: Let's Change the Story Together
Calling all those who are committed to stepping up and making real and positive changes in the lives of young people affected by mental health. An astonishing one in seven Australian youths are suffering with mental health issues. Homestead for Youth's "Change the Story" initiative is actively working to ease the pain and help create brighter futures for today's youth.
Homestead For Youth's upcoming Change the Story Corporate Breakfast, at the Hyatt Regency Perth, is an amazing opportunity for business leaders to come together for a cause which truly affects, either directly or indirectly, every one of us.
Due to the relevance of mental health in today's climate, this event is already attracting wide spread support from Perth's leading organizations. Your attendance will not only support Homestead for Youth with the finances needed to expand their current reach, but will also create a unique opportunity for you to display your support for those suffering with mental illnesses, while networking and reconnecting with esteemed acquaintances.
Throughout the course of the breakfast there will be a number of exciting giveaways, including a night at Crown Towers Perth, a 6-month subscription to the BCI project tracker, and much, much more. Guest speakers will also be on hand to give accounts of their own experiences with mental health, how it has impacted their lives and the support from Homestead For Youth that has enabled them to move forward.
The H4Y inaugural "Change The Story Corporate Breakfast" offers you, along with like-minded organizations, an opportunity to be instrumental in changing the outcome for at risk youth and their families. These families need your help to make the farm, their safe haven, a place that belongs to them. The team at Homestead For Youth have been working hard, behind the scenes, to raise enough funds to purchase their Meelon farm. They require a total of $1.4 million, starting with a crucial payment before March, to make the 148 acre property a refuge for our youth by 2020. Your attendance and pledge of support will be a very welcomed gift and will help give hope and restore purpose and value to the lives of our youth, while also enjoying a wonderful morning and delicious breakfast.
Let's stand tall with Homestead for Youth and change the story together.
We look forward to seeing you there.
Location
Hyatt Regency Perth
99 Adelaide Terrace, Perth, WA 6000
Contact Details
This event is currently closed and no contact details are available