WIRED OPEN LABS 2019: LOW LIGHT PHOTOGRAPHY (CANCELLED)

 The WIRED Lab WELCOMES SOFIE MUCENIEKAS
AS PART OF THE WIRED OPEN LABS WORKSHOP SERIES 2019

IN THIS 5 HOUR WORKSHOP YOU WILL LEARN:

An introduction to key elements of low light, long exposure photography;
How to manipulate light and camera settings;
How to use your off-camera ash as a 'paintbrush'for light; and
Increase your understanding of the uidity and malleability of light.
Who Should Attend?
Introductory class, suitable for beginners and amateur photographers.
What You'll GET
This hands-on, in-the-field workshop will result in one-of-a-kind images, and skills that can be applied across all photographic styles.
Participants will also be provided with a yummy home-made snack and/or fruit platter, and refreshments including water, organic teas and French press coffee.
What To Bring?
Please bring a digital SLR camera you are familiar with.
Make sure you dress for cold weather as this workshop will happen, in part, outside.
DATE & TIME
Sunday 18 August, 2019
4:00pm - 9:00pm
Location
Kimo Estate
1218 Nangus Road
Gundagai NSW 2722
*****
The Wired Lab is thrilled to offer discounted accommodation on site at Kimo Estate for Saturday 17th and/or Sunday 18th of August.
Usually priced at $150 per night, rooms in the beautiful Shearers Quarters have been offered at a $20 discount per night for workshop participants, with thanks to our partners at Kimo Estate.
To take advantage of this generous offer just select 'Yes' in the bookings pages and someone from Kimo will be in touch to organise your accommodation shortly afterwards.
*****
cOST
$220 per ticket (GST inc)
12 places available
CREATIVE KIDS - NSW GOVT $100 VOUCHERS
The Wired Lab is a registered provider of the NSW Government 'Creative Kids' Program, which entitles parents and carers of young people (18 years and under) to a $100 voucher towards creative activities. These vouchers will be active from 1st January 2019, and one voucher per child is available on an annual basis.
Most of our workshops are accessible to mature teens or children accompanied by an adult. 
Parents and guardians of participants under 18 should contact us directly before enrolling.
To claim your voucher the parent/guardian needs to establish a Service NSW account and apply for a Creative Kids Voucher
Once your voucher is issued contact us to reserve your child's place in a workshop.
Please provide the child's full name, date of birth and the voucher number.
If the workshop place is more than $100, we will invoice you for the balance of the fee.
ACCESSIBILITY
The Wired Open Labs workshops are presented in a range of venues where varying access needs can be met.
We have endeavoured to make our workshops as accessible as possible.
Please contact us with specific access needs before purchasing a ticket to ensure we meet your requirements.
Contact Details
Anna Schoo | The WIRED Lab | anna@wiredlab.org
---------------
ABOUT SOFIE
Sofie Muceniekas is a Melbourne based photographer. She completed her Bachelor of Science (Scientific Photography) from RMIT in 2009, is an Australian Museum Eureka Prize finalist, is an avid member of the Institute of Photographic Technology (IPT) and currently holds the position of secretary for the Australian Institute of Medical & Biological Illustration (AIMBI). After inheriting her first Pentax Spotmatic camera at twelve years old she has spent the following eighteen years exploring many fields of photography. Sofie has spent countless evenings photographing the night sky – predominantly through a combination of star trail imagery and painted light illumination. Her technique is inspired by the great astrophotographer David Malin, mixed with a little bit of Baroque painting, and a touch of Carl Sagan's wonderment for this universe.
---------------
With thanks to our partners at Kimo Estate.

This project is assisted by the Australian Government through the Australia Council, its arts funding and advisory body.

The Wired Lab is supported by the NSW Government through Create NSW.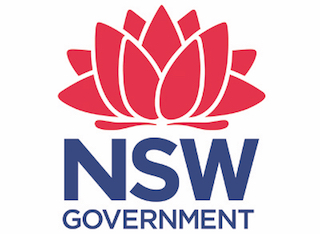 This event is currently closed and no contact details are available