Bach to the Bush: Cello in the forest, Hunter Valley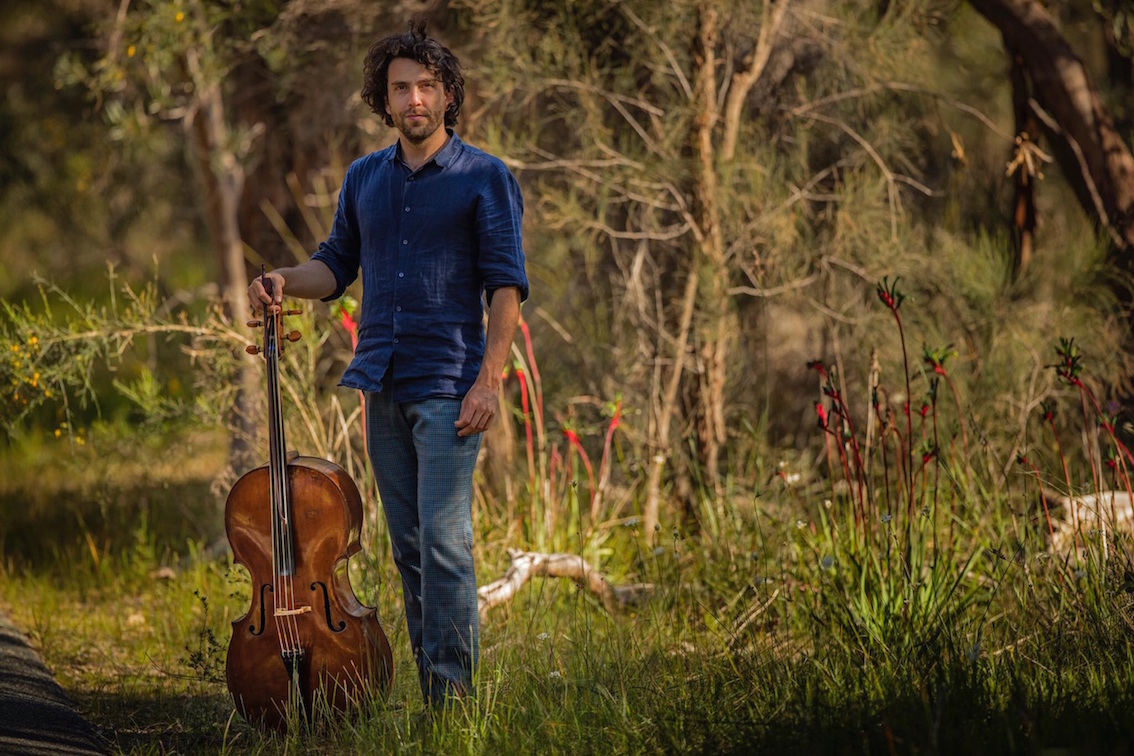 As the sun sets through the green forest, sit on the grass and be immersed in a nature-led, outdoor, acoustic performance of Bach and other baroque favourites by UK-based cellist Anthony Albrecht.
Location:



Callicoma Hill Eco-cabins

529 Mt Royal Road, Mt Royal via Singleton, NSW 2330

The program of this very different outdoor classical concert will be influenced by nature and the weather.
Callicoma Hill is in a mountain forest, 50km north of Singleton, 1.5 hours from Maitland and less than 2 hours from Newcastle - see the map below. The 700m altitude on the edge of the Barrington wilderness means that summer evenings are usually cool with a breeze.

Follow Anthony to different forested locations for three x 30 minute brackets of uplifting acoustic solo cello music. Each bracket of music will be separated by time for you to enjoy your picnic dinner (BYO). Be immersed in the late afternoon hues and sounds of the forest and the sunset over our spectacular 80km view of the Hunter Valley. The final bracket will be under the starlit sky. Anthony will also speak about his music, his cello and his feelings for the bush.

You can come for the evening concert only, or stay overnight (optional, but preferred, since we are quite remote). See the accommodation info below. Note that summer days at Callicoma Hill are usually 5-7 degrees cooler than Singleton, and evenings bring a refreshing mountain breeze. 

CONCERT TICKETS and ACCOMMODATION must be pre-booked - they will not be available at the gate.
Online tickets close at midday on the day of the concert....after this time, please phone us on 6571 1208 and leave a message if necessary.
Concert: $30 adult - $25 pensioner concession - $5 school student
Please note the special requirements for the concert listed below BEFORE you book!:

Accommodation is available in our forest clearing:
- in the rustic bunkhouse (max 10 people, sharing) ($25 per adult per night); or
- unpowered bush camping area (BYO tent or camper trailer) ($12 per person per night)
Please note that our self contained eco-cabin is already booked

Those staying overnight will be treated to a short 'breakfast by the campfire' extra performance by Anthony.

Special requirements for the concert (please read BEFORE you book!)

• You must be capable of moving confidently over uneven grassy ground at night (pls bring a torch!)
• BYO low chair/rug, food, drinks, sensible shoes, torch, layers of clothes for the evening, insect repellant (although we normally have no mosquitos), and all camping/bunkhouse gear if staying overnight.
• Arrive to settle into the concert space from 6.00pm so we are all comfortable and quiet for when the first music bracket starts at 6.45pm (you need to arrive earlier if you are staying overnight)
• Be prepared for last minute program changes in response to the mountain weather conditions (we have a marquee in case the weather is really wet)
• As for an indoor classical concert, we ask for complete silence during the performance. To best enjoy the experience of the forest, we also ask for relative calm as we move between brackets of music, although we definitely encourage talking, eating & drinking between brackets!
• Although children are welcome, they need to be able to keep quiet/calm for the whole 2+ hours, out of respect to the performer and audience.
• No pets (we are a wildlife refuge), mobile phones & electronic devices off & away (there is no wi-fi anyway), and no smoking.

------------------------------------------------------------------------------------------------------------------------------------------------------

Anthony is one of the Hunter Region's finest musical exports. He is known for his "dramatic flair" and "fluent and virtuosic" performances (Seen and Heard International, Sydney Morning Herald). Since graduating from The Juilliard School's Historical Performance program in 2014, he has become a passionate advocate for classical music touring in regional Australia. He is renowned for his accessible, informative and moving "Bach to the Bush" solo recitals, in which he performs two of J.S. Bach's cello suites and other works for baroque cello, interspersed with fascinating commentary. Anthony was a soloist and featured performer at the 2017 Newcastle Music Festival, and returns to Australia regularly from his home in London to play with groups such as Pinchgut Opera, the The Australian Haydn Ensemble and Adelaide Baroque. 
Anthony will also be performing (indoor) recitals at Adamstown (22 Dec), Woodville (23 Dec) and Salamander Bay (6 Jan) - see anthonyalbrecht.com
Contact Details - We welcome questions!
Please contact Jan & Martin at Callicoma Hill Eco-cabins, Hunter Valley
www.calli.com.au
Ph 6571 1208 (pls leave a msg if it rings out) or send us a message via the button below. 
We would like to help you clearly understand the expectations for this special concert.
This event is currently closed and no contact details are available