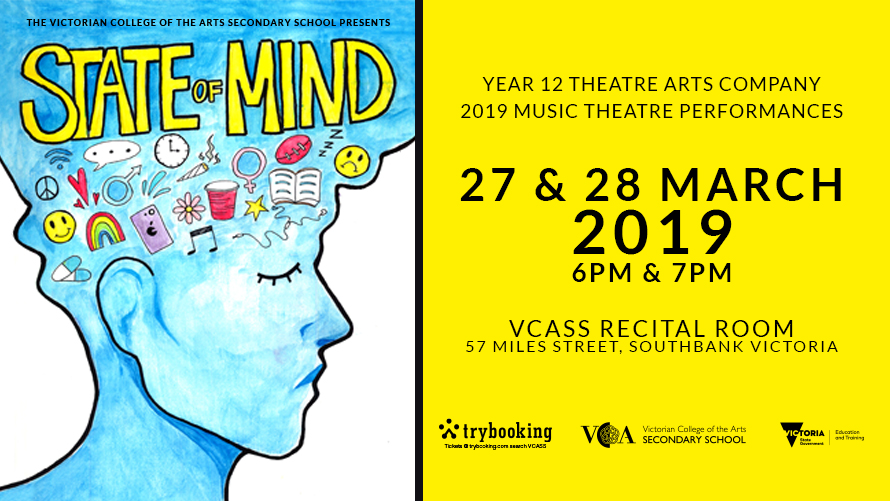 VCASS Theatre Arts Music Theatre Performances 2019

Venue: Recital Room, The Victorian College of the Arts Secondary School 
57 Miles Street Southbank, 3006
State of mind picks through the trials of the high school student today and pauses to remind us how dynamic a road it can be. Through the lens of the new generation we unravel the ups and downs of Mental illness and rub the sheen off perceived perfection.
The actors maintained a strong presence in the ideas and creation of the piece, right down to the program artwork. Relevant, honest, brave and illuminating.
Turning musical theatre on its head, breaking rules and all the 'should nots' these actors bravely take on one of the most complex disciplines. Exploring the mediums of voice acting and dance to reach the audience in new and exciting ways.
 
Please note: the same program is performed at 6pm and 7pm each night
Main image: Elizaveta Nemchinova, Year 12 Theatre Arts 2019

Contact: events@vcass.vic.edu.au  
This event is currently closed and no contact details are available