RWA OWL: Taste Test Critiquing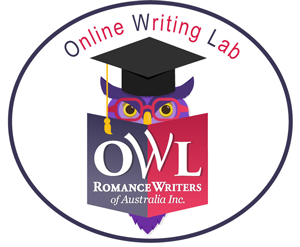 Please note: This course requires a firm commitment. If a participant can't commit to the length and time required for this workshop other participants won't receive as much feedback on their work.
Critiquing is a valuable writing tool, and yet many authors aren't brave enough to try it, can't find the right partner, or don't know how to get the best value from feedback.
Most authors recognise the necessity of external input, whether it is from a critique partner, editor or beta readers, but many aspiring authors lack confidence to share their work, because they don't fully understand what it entails and are afraid of the consequences.
This workshop is a six-week guided tour by an experienced critiquer and sympathetic artist. 
Participants will:
• Develop techniques for giving and receiving feedback in a way that nurtures and adds value to both parties.
• Explore the best language to use.
• Develop a healthy attitude to constructive feedback.
• Recognise and reject destructive feedback.
• Improve critical thinking through analysis of various genres and author styles.
• Appreciate how critiquing will improve all aspects of their writing.
• Investigate how to find and select the right critique partner.
• Share their work in a closely controlled and respectful environment.
In order to gently build your confidence, you will progress from anonymous to personalised critiquing in a controlled and respectful environment. 
This is a unique workshop experience, which I am well qualified to provide after a decade of personal and professional critiquing experience, including: 
• I started the face-to-face Novelists' Circle critiquing group eight years ago, and the group has gone from strength to strength, with nine published authors, and now a second group is up and running. 
• I offer a paid critiquing service to aspiring authors.
• I am an experienced judge for romance writing competitions.
What previous OWL participants are saying about Sandy's critiquing service:
"This gives me a lot more confidence to go on through my manuscript to finish my self-edit. You've made a real difference to my writing."
"I am very excited that I can see the issues, and understand where to focus my attention."
"I knew there was something wrong with the opening, but had no clue where the novel should start. Thanks for your amazing insight and encouragement." 
What previous critique group members say about sharing their work 
"It would have taken me a lot longer to get published if I hadn't joined the Novelists' Circle." Carla Caruso, published with Harper Collins, Penguin, Escape, Harlequin.
"In five months with the group, I learned more about writing than I did in five years of high school English classes." Ben Tanny 
"There is no better way to learn than by offering and receiving friendly criticism. In observing what I would like changed in the writing of others, I have come to see the same habits in my own offerings." Steve Davey
What people are saying about Sandy's workshops:
"Helpful, practical and inspirational, Sandy's workshop took my writing to the next level."
"I loved Sandy's dedication to giving the best feedback possible. It's made a huge difference to me already."
"The workshop was well structured, with information provided at an appropriate pace to enable participants to absorb it and apply it to their own work."
"I liked the friendly nature of the learning experience."
This is a six week course. 
Lessons will be released weekly, on Mondays, in video format and will be supported by two one-hour live chats during the six weeks. The chats to be held on Friday evening as nominated by the presenter. Additional support and information will be given as part of forum discussions.
The required time commitment for participants is 18 hours (3 hours per week), depending on the time taken to do critiques.
Participants must have at least 30,000 words of a story to work on, with a firm idea of the outcome. On commencement of the workshop they must provide a one-page synopsis that details the genre, main characters, their goals, motivations and conflicts (including the final crisis).
This workshop is suited to writers at all levels, assuming a basic understanding of writing craft and terms. You must be prepared to submit your work for critiquing by other participants, and to spend the time critiquing the work of others.
Critique assignments will be due by the end of each week. Feedback will be provided on the weekly assignments via a marked-up Word document, from two critique partners. The presenter will also provide one critique for each participant. 
Please note: This course requires a firm commitment. If a participant can't commit to the length and time required for this workshop other participants won't receive as much feedback on their work.




Presenter's Bio

:

Sandy Vaile is a motorbike-riding daredevil who isn't content with a story unless there's a courageous heroine and a dead body. She writes romantic-suspense with attitude, and is published by Simon & Schuster US.
Sandy is an experienced course presenter with a decade of experience in the industry, who has presented online and face-to-face workshops across the globe for a variety of organisations, including Eyre Writers' Week, The Clare Readers and Writer's Festival, RWAmerica, Savvy Authors and SA Writers' Centre. She prides herself on providing a nurturing learning environment that enables participants to truly absorb the material.
When she's not writing fiction, Sandy composes procedures for high-risk industrial processes, judges competitions for Romance Writers of Australia and Romance Writers of America, runs the Fearless Novelist Facebook group, and offers mentoring and critiquing services. Sandy lives amongst the South Australian vineyards and was a chef in a past life, hence all the food analogies.
Website: www.sandyvaile.com
Course Dates: 1st April to 10th May, 2019
Cost: RWA-Member – $82.50 (including GST) Non RWA-Member – $104.50 (including GST)
* Please note, there is a $0.30 Trybooking fee at checkout.
Venue: Online - RWA Moodle Platform
(Course attendees will be notified of access/login details via email from the OWL Registrar a few days prior to the start date of the course)




RWA OWL Courses
PO Box Q740




Queen Victoria Building




NSW 1230



Contact Details:




Tania Lee




OWL Registrar




owlsregistrar@romanceaustralia.com
SaveSave
RWA OWL: Taste Test Critiquing
Make a booking, click below
Resend tickets to your email address.
Contact the event organiser.
You can review the event organiser's terms and conditions here.
RWA OWL: Taste Test Critiquing
Contact name: OWL Registrar
You can review the event organiser's terms and conditions here.
If you can't find your tickets, click here.
Your email has been sent.
The organiser will be sent the details of this message.

Sorry, there appears to have been an error. Please try again later.