Jane du Rand Ceramic Mosaic Workshops
Exhibition will run from Monday 13 May to Friday 21 June
Witness Jane's beautiful work through a series of photographs showing examples of her work over the past 20 years. The work will focus on the installations of ceramic and mosaic artwork that she has done on buildings around the world. There will be a mix of work installed on public buildings, commercial buildings and private homes, showing a range in scale from grand to domestic. The exhibited work hopes to show what can be achieved when an artist works  together with the architect / designer of a building or space.
Evening Presentation
Wednesday 29 May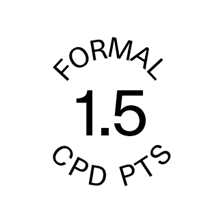 This evening will also be Jane's official Launch. Please join us at 5:30pm for refreshments and drinks before heading into the space at 6:30pm for her presentation.
Artist Jane du Rand's 25 years of working with architects, and the results!
Jane has been invited along to present a discussion illustrating how she went about designing and producing artwork installations on buildings. The discussion will include how herinteraction with the architects / interior designers influenced the artworks and how working together with the artist from concept stage can result in artwork that is an integral part of the building design.
Please note the Launch is free. Simply register for the LAUNCH tickets  However, if you wish to obtain formal CPD for this event, you must register and pay for the session. 
Ceramic Mosaic Making Workshops
Morning Workshop: Wednesday 22 May, 9am - 11am - SOLD OUT 
Evening Workshop: Wednesday 19 June, 6pm - 8pm - SOLD OUT
Jane will hold a workshop where participants will get to work with the materials that she has used in the large installations that she is exhibiting, namely ceramics and mosaics. The participants will create a small ceramic and mosaic piece that they can take home. This is a way to look at the practical considerations of design while experiencing the possibilities and / or limitations of the material. Light refreshements will be provided from 5:30pm until 5:55pm.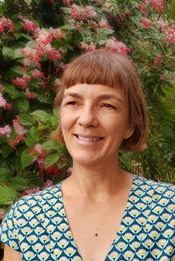 The Artist
Jane du Rand is a ceramic and mosaic artist working from her studio in Yeerongpilly, Brisbane. Born in Durban, South Africa, she has a Bachelor of Architecture Cum Laude from the University of KwaZulu Natal. Jane has run a ceramic studio for the past 18 years and is best known for her large scale commissioned ceramic and mosaic artworks in public spaces and on public buildings, as well as a great number of private commissions. She has completed projects throughout Southern Africa, and also in France, the Netherlands, Chile, the United Kingdom, Ireland, Australia, New Zealand and the United States of America.

In 2003 Jane won the public art competition at the new Constitutional Court Building in Johannesburg with her proposal to clad the 18 foyer columns with ceramics based on indigenous trees. In 2009 she was nominated as a finalist for the Mercedes Benz Award, South African Art Projects in Public Spaces. In 2017 Jane won the Best Of Show award for her sculpture at the Ipswich Art Awards, and in 2018 won second prize for her sculpture entry. Jane, now an Australian citizen, moved from South Africa to
Australia at the beginning of 2014.

Location
Queensland Chapter
70 Merivale Street, South Brisbane, QLD 4101
Contact Details
This event is currently closed and no contact details are available