RWA OWL: Behind the Scenes: The Recording of an Audiobook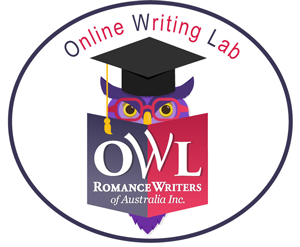 Ever wanted to see your books as audiobooks? Ever wonder how it's done? Author and narrator Heidi Wessman Kneale demonstrates a behind-the-scenes production of an audiobook, including recording and editing, Quality Assurance (QA) requirements, and more.  Discover why a good narrator is worth their price per finished hour, or see if you've got the patience to DIY.
Course material in the form of YouTube videos with accompanying PDFs and sample audio files will be made available in Moodle at the beginning of each week. 
Feedback will be given at least once a week, possibly more for those giving sound engineering a go and who are refining their techniques after feedback on sound files.
Participants are welcome to treat this as an info-only course, which would require a 1 to 2 hour a week commitment.
Hands-on participation is an estimated 2 to 5+ hours a week, depending on how much time participants wish to play with the homework examples.
To get the most out of the course it's best to give some of the techniques ago, even if not intending to narrate an audiobook. Hands-on is fun and will give an appreciation for the narrators and producers who spend hours and hours recording and editing sound files.
Pre-course preparation:
Nothing required for anyone wishing to take this course for info-only.
If any class participant wishes to give sound engineering a go, this is what they'll need:
• Sound editing software: Audacity (FREE!!) https://www.audacityteam.org -- recommended due to price point (i.e.: free) and the availability of plug-ins specifically designed for audiobook production. Available for Windows, Mac (32-bit only) and Linux. Free third-party LAME MP3 encoder software will also be required for Audacity due to licensing issues.
(Adobe Audition ($$$) or GarageBand ($$) could be used, if already owned. It is not recommended people go out and buy software.  Most of the presenter demonstrations will be with Audacity with a few examples in Adobe Audition.)
• A microphone of some kind that will connect up to the computer/laptop with the editing software. Onboard microphone is acceptable. For the purposes of the class, this is just to lay down some kind of sound files for playing with. Nearly any microphone will do. The presenter will also provide sound files participants can edit if they do not wish to create their own. A high-quality microphone is only recommended if an author is serious about recording their own books, and is not required for the class. Participants are not expected to spend extra money on hardware for this course.
Prerequisites
For hands-on participants: intermediate computer skills.  Editing sound files isn't too different from editing a Word document or a video.
Presenters Bio
Heidi Wessman Kneale has a BA in Film and Music from the University of Utah, where she studied electronic acoustic and recording techniques, acting and voice. She has done narration work for indie and student films, professional radio and, naturally, an audiobook or two. 
Course Dates: 3rd June to 30 June 2019
Cost: RWA-Member – $55.00 Non RWA-Member – $88.00
* Please note, there is a $0.50 Trybooking fee at checkout.
Venue: Online - RWA Moodle Platform
(Course attendees will be notified of access/login details via email from the OWL Registrar a few days prior to the start date of the course)




RWA OWL Courses
PO Box Q740




Queen Victoria Building




NSW 1230



Contact Details:




Tania Lee




OWL Registrar




owlsregistrar@romanceaustralia.com
SaveSave
This event is currently closed and no contact details are available