Miss Bilby and the Moss Covered Cleric by Linda Aronson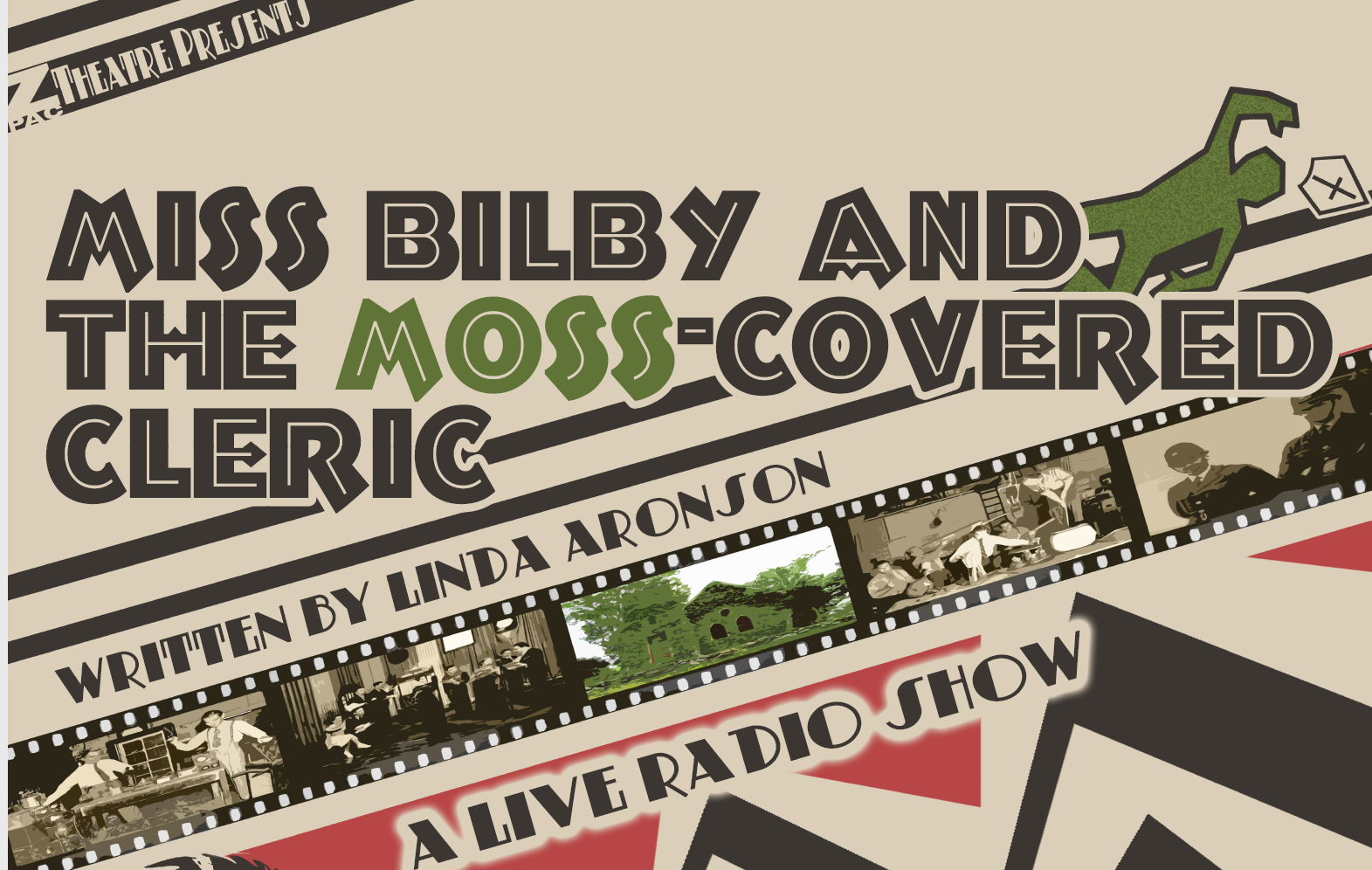 Directed by Graeme Roberts.
Hilarious Live Radio Show
When Clementine Bilby, an Australian opera singer and Miss Marple clone stumbles across the corpse of the vicar, she's amazed to discover only moments later that the vicar himself is alive and well. This show is a light hearted spoof both of an Agatha Christie whodunit and of bad radio drama, with the sound effects being the stars of the show.
VENUE:
Z-PAC Theatre  15 Zephyr St   Hervey Bay  QLD  4655
It is recommended you arrive at least 30 minutes before the show is due to commence.  If you arrive after the start time of a show, you will not be permitted into the theatre until a suitable break in the performance (eg a scene change).
Licensed Bar and kitchen facilities will be available before the show and intermission.

Please Note:  Online Bookings close Two hours prior to the event.  After this time, tickets can be purchased at the Box Office at the Theatre prior to the performance if seats are still available.  You are NOT required to print out your tickets.  Regular ticket prices range in price from $11.00-27.50.  Early Bird Discounted prices is automatically applied if tickets purchased up to 3 weeks prior to show opening.
CONTACT DETAILS:    Liane Mills Phone: 0418 712636        Email: lianemills@centigrowth.com
This event is currently closed and no contact details are available