Perth Symphonic Chorus 2019 Choral Series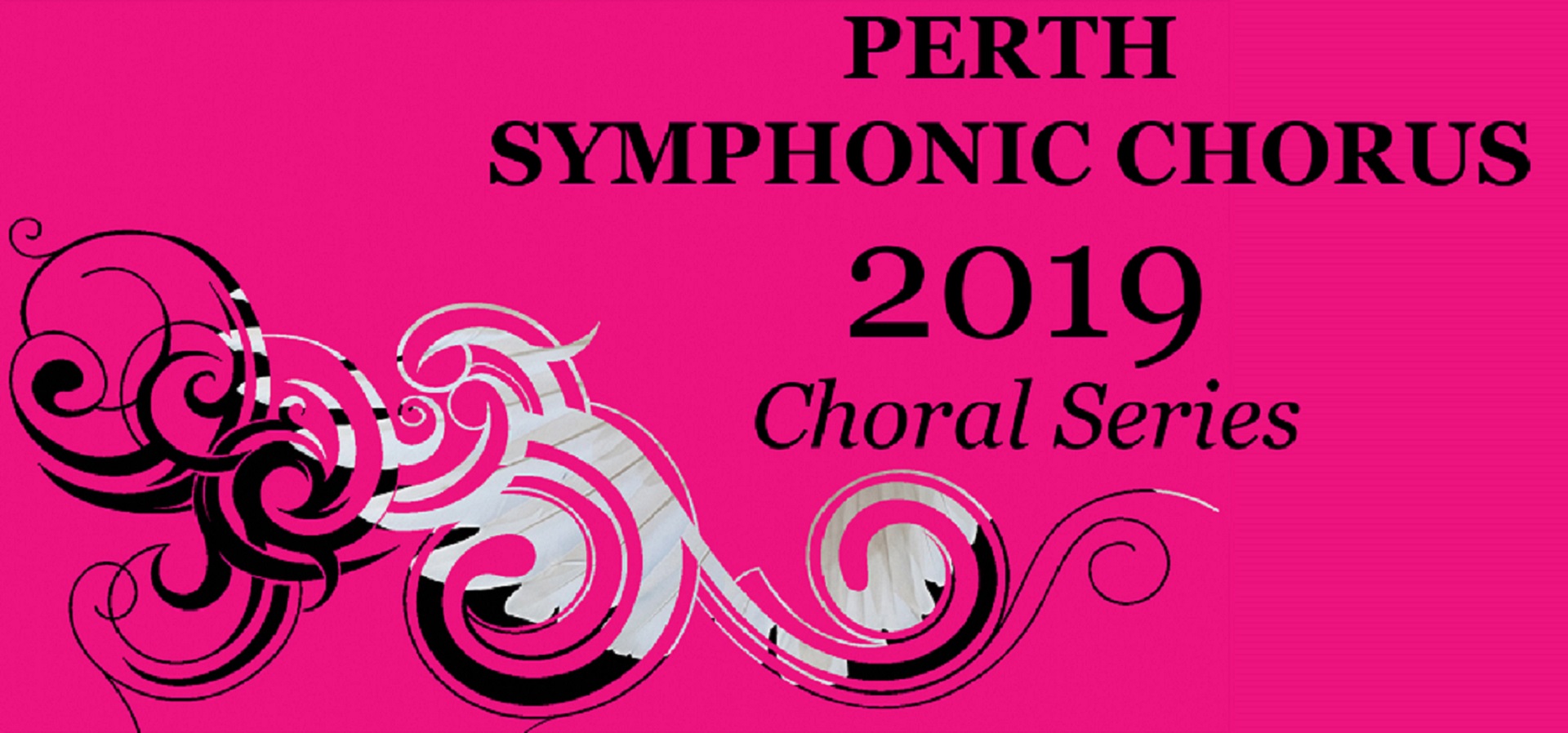 Once again, nationally renowned Perth Symphonic Chorus will present a wonderful year of spectacular choral singing. Under the baton of Dr Margaret Pride OAM the chorus has gained a reputation for choral excellence and masterful interpretations. Comments in reviews from its 2018 season included 'magnificent', 'unparalleled', 'stunning', 'a refined and assured performance' and 'an exceptional concert.' Be with us again in 2019 to savour the beauty of our repertoire and our work.
Magnificent Bach
One of Bach's most jubilant and sparkling choral works is his glorious Magnificat for soloists, choir and orchestra. Its virtuosic and brilliant vocal writing thrills and inspires the listener to heights of spiritual balance and wonder. Splendour and jubilation will be further delivered through the Brandenburg Concerto no. 4 for solo violin and 2 solo flutes. Coupled with these two works is the most well known and loved of short choral masterpieces: Vivaldi's Gloria. Don't miss this wonderful evening of Baroque musical brilliance.
Saturday 18th May 2019, 7:30pm
University of Western Australia Winthrop Hall
Swoons Concert
Divine choral music to take your breath away and leave you wanting more! Our programme includes: the flirtatious Liebeslieder Waltzes of Brahms, intoxicating Rossini choral songs full of love and charm, humorous miniatures by Benjamin Britten and the best of the Jazz Era arranged for choir and a small band. This is a light hearted offering designed to delight both performers and audience alike.
Sunday 28th July 2019, 2:30pm
Christ Church, Claremont
Elegant Theft: Duruflé's Requiem
Unbeknown to many audience members, Duruflé's Requiem is not all his own work. His silent collaborators were the monks of the medieval church whose Gregorian chants he 'stole' to create a unique, spellbinding masterpiece. His contribution was to bathe these glorious melodies in the luxuriant harmonies of the Impressionists to produce a meditative and personal experience for the listener. This exquisite work will be the highlight in a concert that will include Duruflé's sublime unaccompanied Gregorian motets and Fauré's anthems for harp, organ and choir.
Sunday 20th October 2019, 4:00pm
Christ Church Grammar School Chapel, Claremont
Carols at the Monastery
Christmas is truly a global celebration. Christmas is a time for beloved traditions that are treated with respect year after year; it's a time of hope for the future and recalling of Christmas past. Come join Perth Symphonic Chorus for this celebration of song and fellowship and enter into this time of joy and warmth. 
Sunday 8th December 2019, 7:30pm
Redemptorist Monastery, 190 Vincent Street, North Perth
Comfort & Joy: Handel's Messiah
The genius of Handel's Messiah is acknowledged by the thousands of performances given annually around the globe. For nearly three hundred years, performers and listeners have marvelled at the abundance of sensational arias and choruses contained within this brilliant score. Be with us to hear your favourite movements performed by a stellar cast, be it The Trumpet Shall Sound', 'I Know that My Redeemer Liveth' or the 'Hallelujah Chorus'.
Saturday 21st December 2019, 7:30pm
Perth Concert Hall
Booking and ticket information:
Helen: hngrigsby@gmail.com or 9246 2423
Perth Symphonic Chorus 2019 Choral Series
Make a booking, click below
Resend tickets to your email address.
Contact the event organiser.
You can review the event organiser's terms and conditions here.
Perth Symphonic Chorus 2019 Choral Series
Contact name: Helen Grigsby
You can review the event organiser's terms and conditions here.
If you can't find your tickets, click here.
Your email has been sent.
The organiser will be sent the details of this message.

Sorry, there appears to have been an error. Please try again later.