Songs & Times of Sam Cooke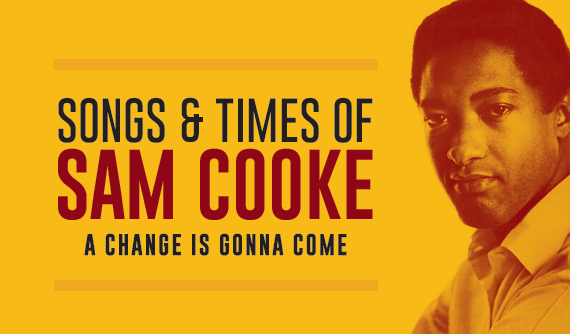 Forging a link between soul and pop, the legend of "King of Soul", Sam Cooke will be revealed when Australian soul singer and performer, Gary Pinto and live band perform the unforgettable tell-all story of Cooke's rise to fame and shockingly early death through his unforgettable music.
Credited by many as the inventor of soul music, Cooke began his career in gospel bands, later moving to "secular music" and creating a sound that broke the colour divide. More than sharp suits, luxury cars, generous women and earthy language, Cooke's crystal-clear, velvet-smooth voice had the melodies to match and created a new genre of music.
Cooke broke race and religious barriers in the 1950's and 1960's and became one of the best known African Americans in the world. With 30 US top 40 hits to his name, plus an extra 3 posthumously, The Life and Times of Sam Cooke features some of these best known classics, including You Send Me, A Change Is Gonna Come, Cupid, Chain Gang, Wonderful World, Another Saturday Night and Twistin' the Night Away.
SESSION TIMES
LOCATION
Wonthaggi Union Community Arts Centre - Theatre
96 Graham Street, Wonthaggi, VIC 3995
CONTACT DETAILS
Jacqui Dickenson
1300 226 278
jacqui.dickenson@basscoast.vic.gov.au
This event is currently closed and no contact details are available