RWA OWL: Editing Explained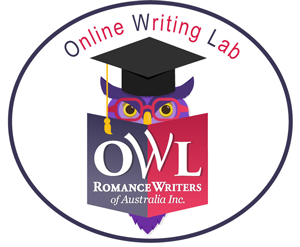 Do you have a finished manuscript? Do you worry it isn't in the best shape possible? Not sure where to go from here? Does it even need editing? Or perhaps you can't justify the cost of hiring a professional? Whether you plan to pursue traditional or self-publishing, a sound understanding of the editing process is essential. Your manuscript can't—or shouldn't—be published without the help of a professional editor. 
In Editing Explained: the three levels of editing and how each one can improve your manuscript, Libby M Iriks demystifies the editing process. She'll walk you through what each level entails, explain what you can expect from an editor, help you determine the level of editing you need and how to discern when it's best to engage the services of a professional, outline potential costs, and explain the steps involved in finding an editor that best suits your needs.
As the course begins, participants will be invited to submit up to two pages of their manuscript for which they will receive an 'editorial taster'—margin notes, track changes, and an overall editorial comment to guide the writer in further self-edits. These sample edits will be returned at the completion of the course and will give participants an idea of what to expect when working with a professional editor.
Give yourself the best chance at publication success by learning about the different levels of editing and how a professional editor can assist in improving your manuscript.
This is a four week course with lesson material, in the form of a downloadable PDF, disseminated once a week for the four weeks. 
Participation in weekly discussions on the Moodle discussion board will be encouraged and monitored by the presenter who will respond to any questions on a weekly/twice weekly basis.
Submissions for 'editorial tasters' will be due by the end of the first week and will be returned to participants at the conclusion of the course.
It's anticipated participants will need to commit one to two hours a week to benefit from the course. 
Pre-course preparation
Participants are invited to prepare two pages of their manuscript for submission in order to receive an 'editorial taster'. No further preparation is required.
Presenters Bio
Libby M Iriks is a writer and editor of fiction. She lives and breathes stories and the written word, editing for publishers and authors during the day, and reading or writing creatively at night. Nothing brings her more pleasure than working with an author to craft and shape their story into a truly memorable work of art.
She is currently the Commissioning Editor of Romance at Vulpine Press, and has this year launched her own freelance editing business—Perfect Pear Editing and Proofreading. With a Certificate in Professional Editing and Proofreading, she is a member of the Institute of Professional Editors. She has formerly worked as a teacher, school librarian, and territory manager for Scholastic Australia.
Libby writes women's fiction and romance in her spare time and has had several works published under a pseudonym. She is a member of Romance Writers of Australia and volunteers her time to coordinate the OWL program.
Visit her at http://perfectpearediting.com.au
Course Dates: 1st to 28th July 2019
Cost: RWA-Member – $55.00 Non RWA-Member – $88.00
* Please note, there is a $0.50 Trybooking fee at checkout.
Venue: Online - RWA Moodle Platform
(Course attendees will be notified of access/login details via email from the OWL Registrar a few days prior to the start date of the course)




RWA OWL Courses
PO Box Q740




Queen Victoria Building




NSW 1230



Contact Details:




Tania Lee




OWL Registrar




owlsregistrar@romanceaustralia.com
SaveSave
This event is currently closed and no contact details are available