RWA OWL: Hook Your Readers (CANCELLED)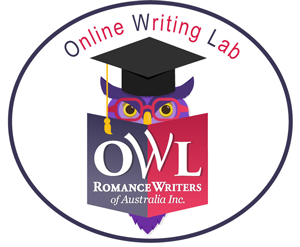 Readers subconsciously want certain things from a book…and best-selling writers make sure they deliver it.
Thanks to evolution, the magic of story is wired into our brains - some of us can articulate why, many of us can't - but science certainly can. Story serves a unique function in the human psyche, a purpose so vital to our success as a species that humans are inescapably drawn to it. The multibillion-dollar publishing industry is a testament to this.
But readers aren't drawn to any old story, there are certain elements that tip the scales between the slush pile and the yes pile, the bottom-dwellers and the best-sellers, the meh books and the holy-hardcover-I-can't-put-this-down! books.
And now you can discover exactly what these elements are.
Packed with real-life examples and practical exercises, Hook your Reader breaks down the essential components of chart-busting books. Writers of all genres and experience levels will learn how to:
• Give readers what they are really looking for
• Capture their readers by sparking curiosity
• Engage their readers with the power of emotion
• Craft a compelling character that readers can't help but connect with
From the unique perspective of practicing psychologist and best-selling author, Tamar Sloan, Hook Your Readers allows you to hack your reader's brain by creating a book that they'll be unable to put down.
The course runs for four weeks on the RWA Moodle learning platform. Lesson material will be delivered as a downloadable PDF once each week. 
Feedback and discussion will take place in the Moodle discussion forum. A deep edit of each participant's first 3 pages will be provided by the presenter. 
It's recommended that participants commit to one hour a week to engage with written lesson materials, 2 hours is optional to engage in the weekly online chat.
Presenters Bio
As a practicing psychologist and an award-winning author, Tamar Sloan is the creator of PsychWriter: Where Psychology Meets Writing. PsychWriter is a fun, engaging hub of information on character development, the science of story and how to engage readers, and has gained hundreds of subscribers in its first 12 months. She is also a Resident Writing Coach with the popular Writers Helping Writers website and a freelance developmental editor. She is the author of Grit for Writers: Why Passion and Perseverance are the Keys to Your Writing Success and Hook Your Readers: 12 Proven Strategies to Write a Best-Selling Book. Tamar is also a best-selling author of young adult romance. 
www.psychwriter.com.au
www.tamarsloan.com
Course Dates: 1st to 28th July 2019
Cost: RWA-Member – $55.00 Non RWA-Member – $88.00
* Please note, there is a $0.50 Trybooking fee at checkout.
Venue: Online - RWA Moodle Platform
(Course attendees will be notified of access/login details via email from the OWL Registrar a few days prior to the start date of the course)




RWA OWL Courses
PO Box Q740




Queen Victoria Building




NSW 1230



Contact Details:




Tania Lee




OWL Registrar




owlsregistrar@romanceaustralia.com
SaveSave
This event is currently closed and no contact details are available