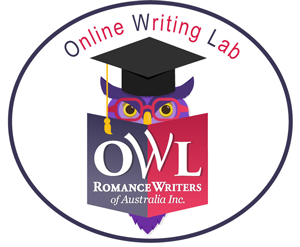 With special focus on romance, learn how to simply and succinctly construct an engaging and fresh synopsis that contains all vital information while hooking the reader, and maintaining tension and emotion.
 
Over the course of four weeks we will formulate the building blocks of the synopsis – the orienting paragraphs, the major turning points, the resolution and the conclusion paragraphs – and learn how to structure them before piecing them together in a way that is engaging and exciting for the reader. 
We will discuss how to analyse your story and extract the key elements to include, whilst learning how to determine what plot points and events to leave out.
We will study tone, vocabulary, point of view and pacing. We will look at backstory – how and where does this fit into our synopsis? Secondary characters and secondary plots – yes or no? World-building – how much is enough?
The Simply Synopsis strategy is simple and straightforward, a step-by-step process that makes a daunting task much less daunting.
During the four weeks, lesson material will be disseminated twice a week in the form of a downloadable PDF. Discussion, feedback and evaluation of homework will be via the Moodle forum. If participants are keen, the presenter will also consider holding a live, hour long, chat session through Moodle one evening each week, for a general question-time/discussion/brainstorming session. 
It is recommended that participants allow a minimum of 3 hours per week to complete the course. 
Pre-course preparation 
It helps if participants have a current manuscript to work with.
 
Prerequisites
It will be beneficial if participants have basic knowledge of story structure and GMC. 
Presenters Bio
Michelle Somers is an award-winning romantic suspense author. She's a professional killer and matchmaker, a storyteller and a romantic. Words are her power and her passion. Her heroes and heroines always get their happy ever after, but she'll put them through one hell of a journey to get there. 
Michelle is treasurer of the Melbourne Romance Writers Guild, a member of Romance Writers of Australia and America, as well as Sisters in Crime and RWA America's Kiss of Death chapter. 
Her debut novel Lethal in Love won both the Valerie Parv Award and Romance Writers of America's Indiana Golden Opportunities Award before publication in July 2015. In 2016 it won RWA's Romantic Book of the Year Award for long romance. The sequel, Murder Most Unusual was released in 2017 as both ebook and paperback. 
Michelle loves sharing her knowledge with others. As part of this process, the first instalment in her non-fiction Simply Writing Series, Simply Synopsis, was born. Her vision? To demystify the process of synopsis creation.
Michelle lives in Melbourne, Australia, with her real life hero and three little heroes in the making. And Emerald, a black furry feline who thinks she's a dog.
Visit www.michelle-somers.com to find out more about Michelle and her books. 
Course Dates: 2nd to 29th September 2019
Cost: RWA-Member – $55.00 Non RWA-Member – $88.00
* Please note, there is a $0.50 Trybooking fee at checkout.
Venue: Online - RWA Moodle Platform
(Course attendees will be notified of access/login details via email from the OWL Registrar a few days prior to the start date of the course)




RWA OWL Courses
PO Box Q740




Queen Victoria Building




NSW 1230



Contact Details:




Tania Lee




OWL Registrar




owlsregistrar@romanceaustralia.com
SaveSave
This event is currently closed and no contact details are available