RWA OWL: Canva - become a graphic design superstar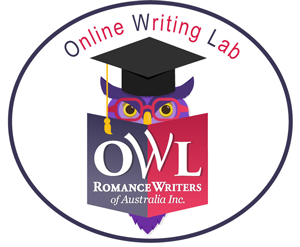 As book marketers we have to provide so many images for our social media, website, emails, everywhere. How do we do that, quickly, professionally and inexpensively when we're not graphic designers? 
The answer is Canva – a wonderful, Australian-owned online 'be a graphic designer' service. You do it all online, using drag and drop with professionally designed templates. 
There are also all sorts of pro tools including resize, crop, changing colours and more. All can be done quickly and simply. An account costs nothing. To use your own pics costs nothing. The most you will be charged to use a Canva pic is … wait for it … $1. I'll also show you some quick, free Chrome add-ons that will make your Canva life even easier. It's not hard when you know how. I've spent years using Canva and have also attended training. I can share all that experience.
I'm not a graphic designer – far from it, but I will show you how a design nong like me can create super spiffy professional graphics. If I can do it then you can. Now I can't imagine living without it! Seriously. I can't. 
The course will run for four weeks in a closed Facebook group. One video will be presented each week and discussion encouraged.
While there are no prerequisites for the course it would be useful to have some idea of what you wish to create.
It will take around 4 hours in total to watch the instructional videos but beyond this, participants can spend as much or as little time as they wish to put in during the course.  
Pre-course Preparation
It's recommended participants set up a Canva account. The first video in the course material will step participants through for those who get stuck with this. An idea of what you wish to create would also be beneficial.
Presenters Bio
Sara Hood has almost (ahem) 40 years' experience in marketing and has seen many, many changes. One of the biggest has been the move to the 21st century 'always on' marketing environment. It's a huge challenge that so many struggle with, so her mission is to show you how to create great marketing and sell more books without collapsing in a heap of exhaustion. It can be done and the practical experience and insider knowledge she has is a great way to get ahead so you really can 'do it all'.  
Sara has published two short stories as Sarah J Wolfe and is (still) working on her first full length novel.
Course Dates: 7th October to 3rd November 2019
Cost: RWA-Member – $55.00 Non RWA-Member – $88.00
* Please note, there is a $0.50 Trybooking fee at checkout.
Venue: Facebook
(Course attendees will be sent an email inviting them to join a closed Facebook group a few days prior to the start date of the course)




RWA OWL Courses
PO Box Q740




Queen Victoria Building




NSW 1230



Contact Details:




Tania Lee




OWL Registrar




owlsregistrar@romanceaustralia.com
SaveSave
This event is currently closed and no contact details are available