RWA OWL: WordPress for Beginners (CANCELLED)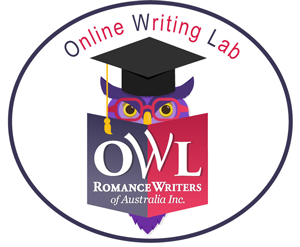 Do you wish you could build your own website or start a blog but have no idea how to go about it? Is the thought of doing so a little daunting? Libby M Iriks is here to help! 
Over 30% of all websites that are in existence are built using WordPress. If you ever plan on building or even just managing your own website, it makes sense to do it with WordPress. This course is designed to familiarise participants with WordPress' administration tools and dashboard using a free WordPress account—though you can choose to purchase a paid subscription for more customisable features.
Libby doesn't claim to be a technical genius and has no knowledge of HTML, but she has used WordPress for many years, building five websites from scratch and each for a different purpose. She will walk you through the process of creating a website—from brainstorming and planning its purpose, to building and customising it in a way that suits your needs and the needs of your audience. She will be available throughout the course to troubleshoot as you build and customise your website, also offering feedback and tips on how to improve the end user's experience.
Visit her at http://perfectpearediting.com.au — built by Libby (not a technical genius) from scratch using WordPress!
This is a four week course with lesson material, in the form of a downloadable PDF, disseminated once a week for the four weeks. 
We will use the forum on Moodle to discuss weekly topics. The presenter will be available for troubleshooting throughout the course as needed. By the end of the course, participants will have built a basic website and the presenter will offer her top three improvement tips.
It's anticipated participants will spend one to five hours a week, depending on personal motivation and commitment. 
Basic computer literacy skills are a prerequisite for this course.
Presenters Bio
Libby M Iriks is a writer and editor of fiction. She lives and breathes stories and the written word, editing for publishers and authors during the day, and reading or writing creatively at night. Nothing brings her more pleasure than working with an author to craft and shape their story into a truly memorable work of art.
She is currently the Commissioning Editor of Romance at Vulpine Press, and has this year launched her own freelance editing business—Perfect Pear Editing and Proofreading. With a Certificate in Professional Editing and Proofreading, she is a member of the Institute of Professional Editors. She has formerly worked as a teacher, school librarian, and territory manager for Scholastic Australia.
Course Dates: 4th November to 1st December 2019
Cost: RWA-Member – $55.00 Non RWA-Member – $88.00
* Please note, there is a $0.50 Trybooking fee at checkout.
Venue: Online - RWA Moodle Platform
(Course attendees will be notified of access/login details via email from the OWL Registrar a few days prior to the start date of the course)




RWA OWL Courses
PO Box Q740




Queen Victoria Building




NSW 1230



Contact Details:




Tania Lee




OWL Registrar




owlsregistrar@romanceaustralia.com
SaveSave
This event is currently closed and no contact details are available