Charity TV Celebration Lunch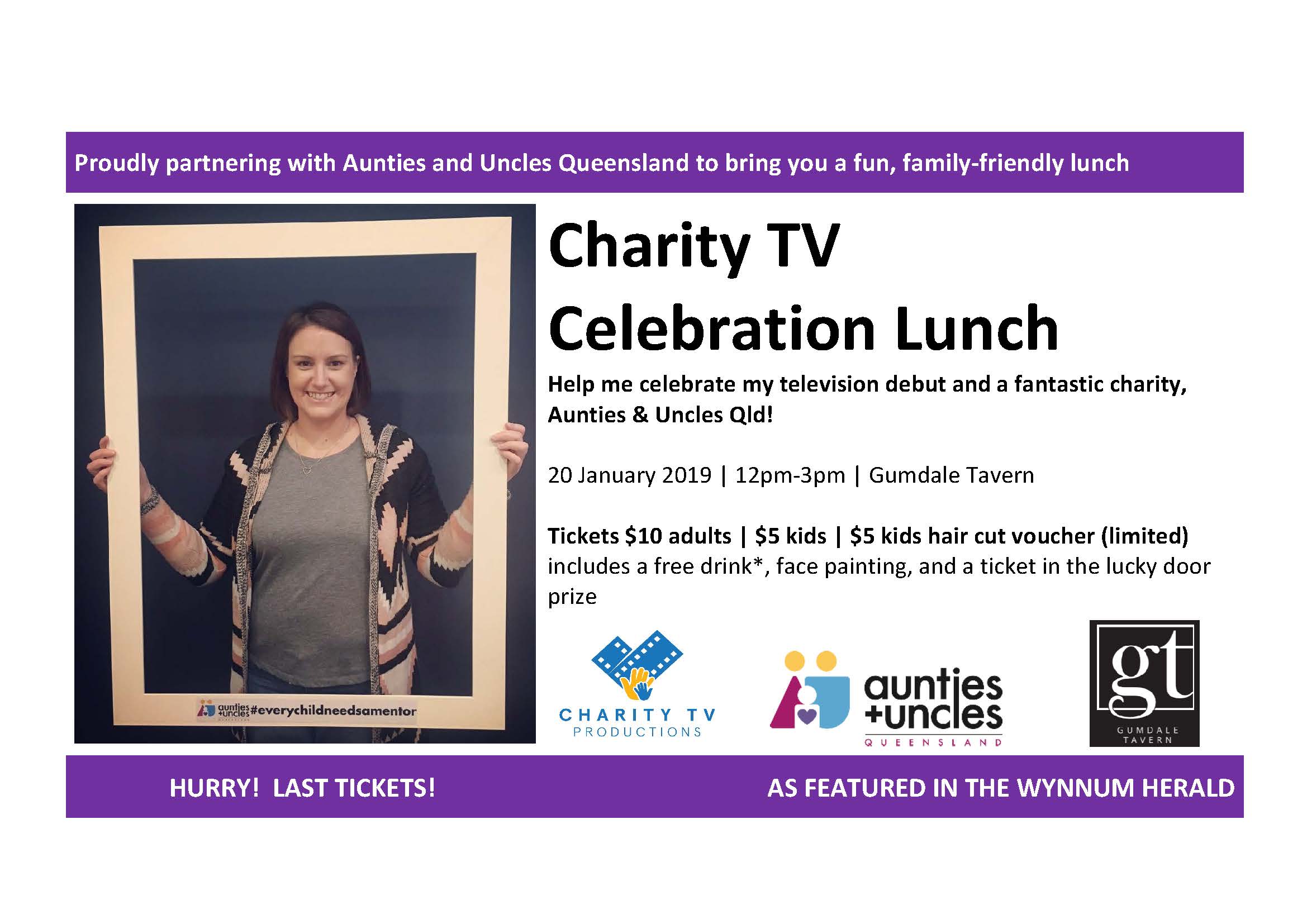 Hey neighbours! I've been selected to star in a national TV show! This unique project involves me raising $10k for charity - Aunties and Uncles Qld, then being whisked away on a 5 day adventure while being filmed by a TV crew. The footage will be used as part of a TV series to screen across Oz in 2019. To celebrate this exciting opportunity, I'm hosting a lunch celebration for our whole community!

There's LOADS of prizes to win so grab your gang and join me for a delicious lunch celebration!
Location
Gumdale Tavern
277 Tilley Road, Gumdale, Queensland 4154
Contact Details
This event is currently closed and no contact details are available