RWA OWL: Self Editing 101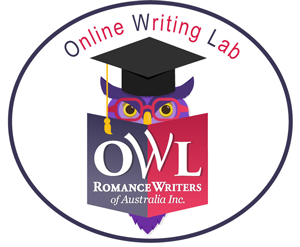 Polish your writing with editing checklists, tips and tricks. You'll learn to give your characters more depth, emotion and personality; add layers to your plot; clarify your themes; and make your sentences sparkle. If you've ever been unsure about grammar and punctuation, you'll get a crash course in everything from semi colons to quotation marks to the difference between a hyphen, en dash and em dash.
You don't need to have finished your manuscript to learn how to edit with a keen eye and improve your writing. As the common saying goes: 'Kill your darlings.' In this workshop, you'll learn which darlings need to be cut and which may be allowed to remain. 
This course will run for four weeks. Course materials will be made available at the beginning of the month in the form of mini-lessons in audio files and downloadable PDF notes for each lesson. Tasks and feedback will be staggered throughout the month.
There is a time commitment of 2 hours required to go through materials and on top of this participants can commit as little or as much time as they'd like to the tasks.
Presenters Bio
Sarah Gates is a South Australian writer and digital marketer. She is the author of Love Elimination (Harlequin Australia) and a freelance writer for Junkee, Voiceworks and InDaily. 
Sarah teaches writing workshops at high schools, libraries and state writers centres, and has appeared on panels at National Young Writers Festival and Sydney Writers Festival. 
She can be found at www.sarahgates.com.au
Course Dates: 25th November to 22nd December 2019
Cost: RWA-Member – $55.00 Non RWA-Member – $88.00
* Please note, there is a $0.50 Trybooking fee at checkout.
Venue: Online - RWA Moodle Platform
(Course attendees will be notified of access/login details via email from the OWL Registrar a few days prior to the start date of the course)




RWA OWL Courses
PO Box Q740




Queen Victoria Building




NSW 1230



Contact Details:




Tania Lee




OWL Registrar




owlsregistrar@romanceaustralia.com
SaveSave
RWA OWL: Self Editing 101
Make a booking, click below
Resend tickets to your email address.
Contact the event organiser.
You can review the event organiser's terms and conditions here.
RWA OWL: Self Editing 101
You can review the event organiser's terms and conditions here.
If you can't find your tickets, click here.
Your email has been sent.
The organiser will be sent the details of this message.

Sorry, there appears to have been an error. Please try again later.