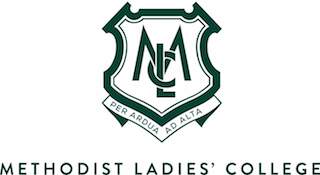 COLLEGIANS' LONG TABLE LUNCHEON

 
Join us for a fabulous afternoon full of fun, food and good company. Enjoy canapés overlooking the river followed by a two-course luncheon in the Gertrude Walton Centre.  
New to this year's event is the opportunity for Collegians to tour three different areas of the campus that you remember well, and view some of the College's latest developments. Tour options include:
Barclay Revolution Tour: Explore MLC's brand-new Early Learning Centre which houses girls and boys from six months of age through to the early years spaces which were completed at the end of 2017. 
Boarding Revolution Tour: Guests will be able to walk through the current boarding house in the Centenary Building to view the recent renovations and also visit the older Boarding areas of Langsford House and inside the Marjorie Lyon House. 
Hidden Spaces Tour: Walk through some of the more hidden areas of the College; spaces less frequented by visitors. Some of these locations might include the Art Department, backstage of Hadley Hall, the Garden of Praise, Walter Shepherd Resource Centre balcony, Sumner House and the Meredith Taylor Health and Sports Centre gym area.
Please note your tour choice later in the booking process.
DATE: Sunday 24 March 2019.
TIME: Tours from 11.30am and luncheon from 12.30-3.30pm.
VENUE: Tour groups to meet in the Boardroom and the luncheon will take place in the Gertrude Walton Centre.
COST: $65 per person, inclusive of canapés, a two-course luncheon, beverages, tea and coffee.
COLLEGE SUNDAY: Guests are also invited to our College Sunday service from 4-5pm on the Great Court following the luncheon.
DRESS CODE: Please wear white in celebration of our College Sunday tradition. We also encourage you to wear something from your time at MLC - blazers, badges, hats, ties etc.
KEEPING IN TOUCH: Please join the MLC Collegians' Facebook Group for event updates.
MEMORIES: Share with us photos from your school years by uploading them to the MLC Collegians' Facebook Group. We look forward to displaying them on the day of the event.
This event is open to Collegians of all ages. A limited number of tickets are available due to the venue size, so please book early to avoid disappointment.
EVENT ENQUIRIES AND SEATING REQUESTS: collegian@mlc.wa.edu.au | (08) 9383 8851
Collegians' Long Table Luncheon
Make a booking, click below
Resend tickets to your email address.
Contact the event organiser.
You can review the event organiser's terms and conditions here.
Collegians' Long Table Luncheon
Contact name: Tamara Kilian Alumni and Web Coordinator
Contact phone: (08) 9383 8851
You can review the event organiser's terms and conditions here.
If you can't find your tickets, click here.
Your email has been sent.
The organiser will be sent the details of this message.

Sorry, there appears to have been an error. Please try again later.