Celtic Ukulele Workshop – D Tuned Ukulele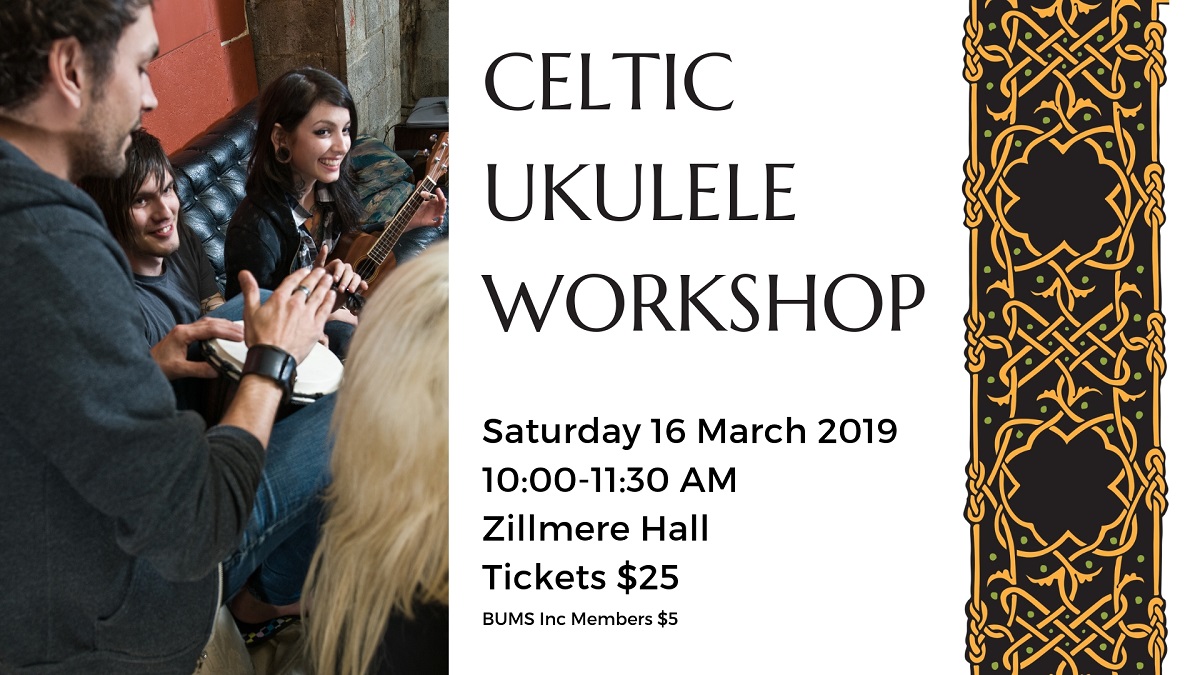 D tuned ukulele offers you another elegant pathway to the ephemeral magic of Irish Traditional Music, ITM. This 1.5 hour workshop opens the door to participants of any skill level, through the study of popular song and instrumental technique on ukulele tuned in D.
You will learn-
The purpose and method of D tuning, it's relevance to the Irish Tradition. Ukes playing with Trad. instruments etc.
Repertoire appropriate to student skill level. Eg Beginner- Raglan Road song, and ukulele accompaniment.
An overview of intermediate level strum hand technique and it's nomenclature as per the March 6 Session at Coorparoo BUMS.
Scales in D tuning. The D scale in D tuning. (Your C scale.) Em & G.
Complete performance of Song or Instrumental.
After purchasing your tickets, keep an eye on your inbox for an email with some preparation which will enhance your enjoyment of the workshop.
Location
Zillmere Community Hall
52 Murphy Road, Zillmere, Brisbane, QLD 4034
Contact Details
This event is currently closed and no contact details are available