Event Waitlist
Your name has been added to the wait list for this event. The event organiser will contact you through your email address once there are available seats / slots.
Spectrum, Presented By Sandy Point Music Club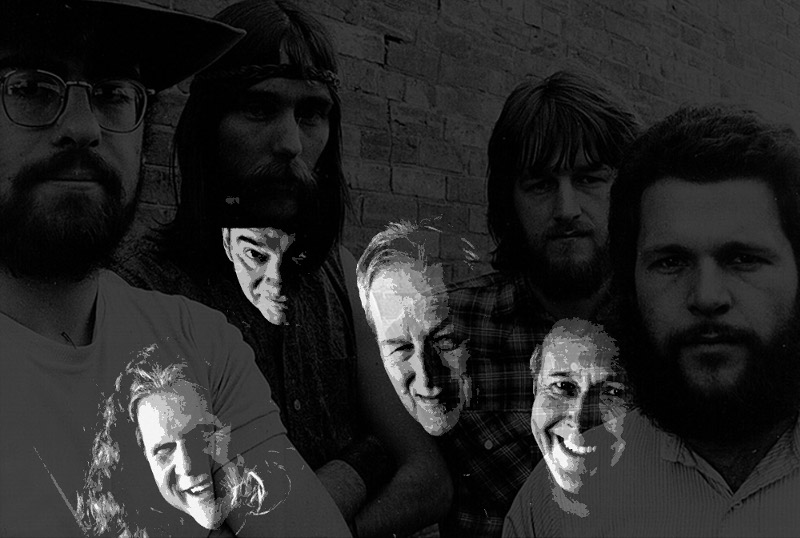 Sandy Point Music Club in collaboration with Prom Coast Festival presents Spectrum

On Friday 15th March 2019. 

Doors Open 7.30pm, show starts 8.30pm.
Biography
Mike Rudd's bands, Spectrum, The Indelible Murtceps and Ariel were highly respected in the '70s and inspired many of today's popular music icons. Spectrum's 1971 national number one hit, I'll Be Gone (Someday I'll have money), still features on radio playlists and inspires crowds to sing along all around the country.

Spectrum was formed in 1969 and today still features founder-member and principal songwriter Mike Rudd on vocals, guitar and blues harp. Drummer Peter 'Robbo' Robertson joined Mike and Bill in 1997 when they'd decided to resume the Spectrum name and keyboardist Daryl Roberts joined a few years later, evoking the original organ-based Spectrum line-up. Bassist Broc O'Connor joined Spectrum after Rudd's long-term musical partner Bill Putt's unexpected death in 2013.

Mike Rudd and Bill Putt's early bands played alongside such legendary '70's artists as Deep Purple, Manfred Mann, The Kinks, Joan Armatrading, Leo Sayer, Garry Glitter (!) and Marc Bolan, but probably their most celebrated tour was the Aquarius Festival of University Arts nation-wide tour with Daddy Cool in 1971. Spectrum, Murtceps and Ariel also played all but one of the legendary Sunbury Festivals between 1971-4. Ariel recorded at London's famous Abbey Road Studios in the '70s (Rock & Roll Scars) and artists as diverse as John Williamson and Manfred Mann (see the discography) have recorded versions of Rudd's I'll Be Gone.

In 2001, thirty years after it was a number one hit, I'll Be Gone was honoured by being included in the APRA's list of the top Australian songs of the last 75 years (it came in at No.13). I'll Be Gone was featured in the ABC TV's A Long Way To The Top series and the band was included on the fabulously successful Long Way To The Top tour, which toured the nation in 2002.

Spectrum released five albums up until 1973, including Spectrum Part One and the double album Milesago, followed by The Indelible Murtceps' quirky Warts Up Your Nose. Ariel released a similar number of albums including A Strange Fantastic Dream and Rock & Roll Scars, (the latter recently reissued by Aztec Records).

After Ariel's break-up in 1977 other bands followed, notably Mike Rudd and the Heaters (The Unrealist) and the ambitious WHY project, which incorporated synchronised (with an erratic drum machine called Weird Harold) video projection into their live performances. In 1983 the band spent some time recording at Klaus Shulze's* I.C. studio in West Germany and travelled round Europe filming their experiences to use in their live shows. * Check out the Klaus Schulze story

Then, in 1995, after a ten-year hiatus from playing live, Mike and Bill re-emerged as a duo with an acoustically skewed new CD, Living on a Volcano (three-times the Herald Sun's critics' choice) that saw the pair maturing as songwriters, producers (and engineers) and instrumentalists.

Later in the '90s, Mike and Bill teamed up briefly with Crowded House's drummer, the late Paul Hester, another long-time Spectrum fan, which culminated in an appearance on ABC TV's Hessie's Shed. In 1999, Spectrum released Spill - Spectrum Plays The Blues, a CD that revisits Rudd and Putt's (British) blues roots. Spill features such famous guests as Men at Work's Colin Hay, (who says of Rudd and Putt 'those guys are my heroes'), and ace blues harpist Chris Wilson, another unabashed Rudd /Putt fan. The second highly entertaining Spectrum Plays the Blues CD, No Thinking, features musical guest, long-time buddy Ross Wilson amongst others.

As well as Ariel's Rock & Roll Scars, Aztec Music has re-issued two seminal Spectrum albums, Spectrum Part One and the acclaimed double album, Milesago, which has reminded '70s aficionados and music critics alike what an important band Spectrum was in the Australian rock scene. The live recording of Ariel's final performance, Ariel Aloha – More From Before has also been re-issued on Sandman Records. More recently still Spectrum has embarked on releasing the Breathing Space series of EPs and is well past the point of releasing the fourth in the series. Work was in progress to complete a blues album, It's a Lottery dedicated to the late Bill Putt, but that could also be on the back-burner.

Over the past few years Spectrum has played the Port Fairy Folk Festival, the Goulburn Blues Festival, the Dandenong Ranges Folk Festival, the Queenscliff Music Festival, the Sydney Opera House, the Tamworth Country Music Festival (!), the Healesville Sanctuary Unplugged Concerts, the Arts Centre Lawn Concerts, the Melbourne Zoo Concerts, the Bridgetown Blues Festival in WA - as well as the odd gigs in NZ and California.

Mike & Bill memorably guested with the late Billy Thorpe playing I'll Be Gone at the Tsunami Benefit at the Myer Music Bowl, and Spectrum played at the Lobby Loyde benefit, as well as the Melbourne International Music & Blues Festival, the Canberra Blues & Rock Festival and the Thredbo Music Festival, (the two live tracks on the No Thinking CD were recorded at Thredbo), and the 2009 Byron Blues Festival. In 2014 Spectrum Plays the Blues played the Sydney Blues & Roots Festival.

In the last few years Mike has also enjoyed a parallel solo career with appearances on the ABC's Specks and Specks and SBS' RocKwiz TV shows, the latter with a much talked about duet with Jess Cornelius of the Roy Orbison classic Crying. Mike's also made cameo appearances on the Morning of the Earth stage show (with Ariel guitarist Tim Gaze) and Ross Wilson's Five Decades of Cool show, both culminating with the Byron Blues Festival appearances.

Mike's also been involved with a couple of reunions in New Zealand of his first band, Chants R&B, and the resultant Rumble & Bang documentary has been shown at the 2012 NZ Film Festival featuring live footage from the 2010 gigs in Christchurch as well as previously unseen footage from the early '60s and a host of interviews with most of the original members of the band and fans.

Lately Mike has been diversifying even further, first playing solo gigs (simply as Mike Rudd) and then creating The Mike Rudd trio, with two of the best credentialed players in the country to accompany him. Piano-accordionist, George Butrumlis, (Black Sorrows, Zydeco Jump) and bassist Jeremy Alsop, (The Lovers, Allan Zavod) play essentially Mike's solo repertoire whenever and wherever they can, which so far includes the Adelaide Fringe for the past two years running and the 2018 Seddon Festival. He's also got an occasional classic cover duo with Spectrum bassist, Broc O'Connor, naturally called Mick 'n' Broc.

In 2018 Spectrum has returned to being the concert band it was famous for being in the first place, with its repertoire comprised of the most famous songs from the Spectrum/Murtceps/Ariel eras. The band is expanded to include guests, including former Arielist Glyn Mason and more recently the Madders' Brenden Mason.

The basic four-piece unit has recently been rebranded Mike Rudd's Indelibles (incorporating Spectrum Plays the Blues) and could be considered as an ingenious Mike Rudd tribute band or even the contemporary equivalent of The Indelible Murtceps. The Indelibles have a far broader remit, playng material from Chants R&B, WHY, The Heaters, the Breathing Space CDs plus brand new songs (and the blues) as well as Spectrum/Murtceps and Ariel material. (There is also Mike Rudd's Three-Piece Suit to consider, the slightly more economical in all senses trio version of The Indelibles).

Anyway, playing live is what The Indelibles is all about - Mike and Bill played alongside each other since 1969 (!) and understandably there seemed to be some kind of empathetic communication on stage that drummer Peter 'Robbo' Robertson, keyboardist Daryl Roberts and Bill's replacement on bass guitar, Broc O'Connor seem to share. The Indelibles switch seamlessly from blues, to rock, to almost ambient music without losing focus. Newer songs, like Xavier Rudd is Not My Son, Rocket Girl and Silicon Valley slip right into the eclectic Indelibles' mix, before the audience is treated to a guided tour of Spectrum classics, including such weird and wonderful tracks as Fly Without Its Wings, the Crab Saga, We Are Indelible and much, much more (never forgetting I'll Be Gone of course). In the Spectrum Plays the Blues set, even the most predictable blues classics come alive with Rudd's distinctive vocals and harmonica playing..

The end result is that Spectrum still exists, albeit in multiple guises. Mike Rudd solo or surrounded by his long-term musician friends, Robbo, Broc and Daz, (not forgetting Masons' Glyn and Brenden and George and Jeremy) is enthusiastically received wherever he plays and obviously still enjoys what he does as much as his audiences. See and hear him and his bands - and be inspired!
Location
Sandy Point Community Centre
Church Parade, Sandy Point, Victoria 3959

Contact Details

Sandy Point Music Club- email: sandypointmusic@gmail.com, facebook: sandypointmusic
This event is currently closed and no contact details are available