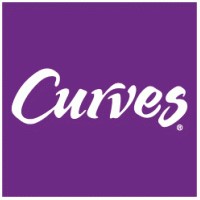 Curves opened in Perth 15 years ago with Armadale being one of the first to open. Vicki Marfurt is proud to say Curves Armadale is one of the strongest and busiest clubs in Australia. The club has continued to thrive for 14 years, with Vicki as the owner for the last 8 years.
The Curves circuit is designed to deliver a complete workout for woman that combines strength training, cardiovascular activity and stretching in a single 30 minute session. Through the use of hydraulic resistance and interval training Curves provide a safe and effective way to achieve a full body workout; we were doing HIIT before it was cool!
Curves was originally founded by Gary and Diane Haven in Texas, USA in 1992. This new concept of 30-minute fitness, strength training, weight-loss guidance, and an environment designed for women was immediately successful. They began to develop plans for franchising the concept, with the first franchise opening its doors in 1999. The innovative fitness concept had found a gap in the fitness market, finally offering women a supportive and comfortable atmosphere in which to exercise without feeling intimidated. In fact, the company's unofficial motto became "no makeup, no men, and no mirrors".
Coaches are trained to offer advice and motivation and with a Curves Coach always in club, members are never left alone. In addition to a fitness program, the Curves Complete program provides a fully customisable weekly meal plan full of delicious and nutritious recipes, a range of tools to help develop a healthy mindset plus individual weekly coaching with a Curves Coach to support and guide and assist all members.
In addition, club events and promotions encourage women to nurture their emotional and physical wellbeing, support local and national causes and learn about a range of health-related issues. Curves provide all of this in a supportive, encouraging and judgement free environment which fosters long lasting friendships and a true sense of community spirit.
The main goal is to provide a safe and judgement free environment that encourages local woman of all ages and backgrounds to live a strong, fit and healthy life!
Come along and enjoy another fabulous Business Armadale, Women in Business event with a tour of the facilities at Curves Armadale (Shop 1, 82 Champion Drive, Seville Grove) on Thursday February 28th from 12-2.00pm.
A light lunch will be provided with catering by Armadale High School
$20.00 per member 30.00 per non-member
Bookings through Try-booking and Business Armadale.
Membership packs will be provided on the day for those wanting to become a member.
Bring a friend as well as your business cards and enjoy some fun networking with other Women in Business.
Make a booking, click below
Resend tickets to your email address.
Contact the event organiser.
You can review the event organiser's terms and conditions here.
Contact phone: 0487089695
You can review the event organiser's terms and conditions here.
If you can't find your tickets, click here.
Your email has been sent.
The organiser will be sent the details of this message.

Sorry, there appears to have been an error. Please try again later.