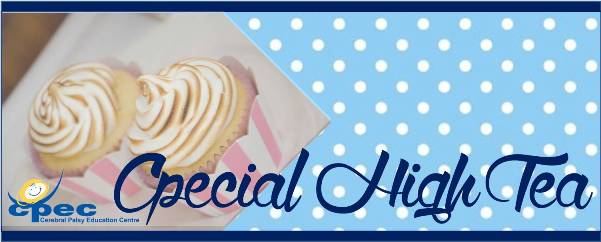 The Cerebral Palsy Education Centre (CPEC) CPECial High Tea is back for another year due to the overwhelming success of our 2013 event.
Due to exceeding capacity of last year's venue we have had to move the event to Springvale Road's Novotel Hotel around the corner from CPEC.
We will once again be holding a silent auction, our lolly buffet is back by popular demand, and we are very excited that our generous sponsor Temelli Jewellery has a spectacular brilliant cut diamond for our raffle.
Tickets are $70 and includes all the Traditional High Tea favourites, a selection of savoury mini quiches, ribbon sandwiches, handmade sausage rolls along with scones jam and potted cream, mini cakes, cupcakes, a selection of teas and coffee, with a glass or two of bubbly. All guests also receive a goody and lolly bag!
If you thought last year's High Tea was a winner then don't miss out on 2014! Dress to Impress, throw on a fascinator, pop on your best frock as we will be holding a best dressed contest. Be creative and have some fun with your outfit as the winner will walk away with a fabulous prize.





We were blown away with the talent that the 2013 Bake Off produced with some truly chef-quality cupcakes.
Who will walk away with the crown for the finest sweets this year? To keep up with what's 'hot' in baking, this year's 'CPECIAL Bake Off' will be open to Cupcake and/or......... Macaroon bakers! Yum!
Entry fee is still $10 per entry or $15 to enter both categories. We hope to encourage a few more of our guests to try their luck as you could take home a great prize.
For more details on how you can be a contestant in our 'CPECial Bake Off' visit the High Tea page of our website here.
Last year was a sell out so buy tickets early to ensure you don't miss out!
Date: Saturday 2 August 2014
Time: 12pm - 3.30pm
Venue: The Novotel, 285 Springvale Road, Glen Waverley, 3150
Website: http://www.cpec.org.au/events/cpecial.high.tea.html
Tickets: $70 each (to purchase tickets scroll to the bottom of the page and click the green continue booking button to the right)
Please note: If there is a group/friend you wish to sit with please specify when making your booking with the 'Seating Preference' option
* In order for us to create a guest list and seating plan please add in each of your guests names when make a group booking

Cerebral Palsy is the most common childhood disability in Australia.
It is also one of the most expensive to manage.
CPEC is the only centre of its kind in Australia that specialises in supporting children with cerebral palsy and like conditions.
We support over 110 children every year. They start in our service as babies and we offer support until they reach adulthood.
We provide intensive programs that include speech pathology, physiotherapy and occupational therapy. We support children across all areas of their daily lives, to give them the skills and confidence to learn, participate and grow.
The government only funds 26% of our operating budget so we need your help to fundraise the remainder needed to ensure our kids inspiring journeys can continue.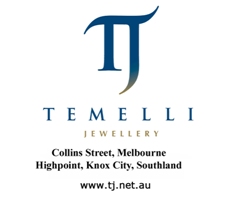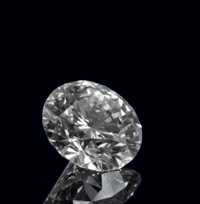 Contact Details: Haley Shimmin:haley.shimmin@cpec.org.au or call 0439 618 569 for further information

This event is currently closed and no contact details are available