A Musical Odyssey: Songs from Greece (Brisbane)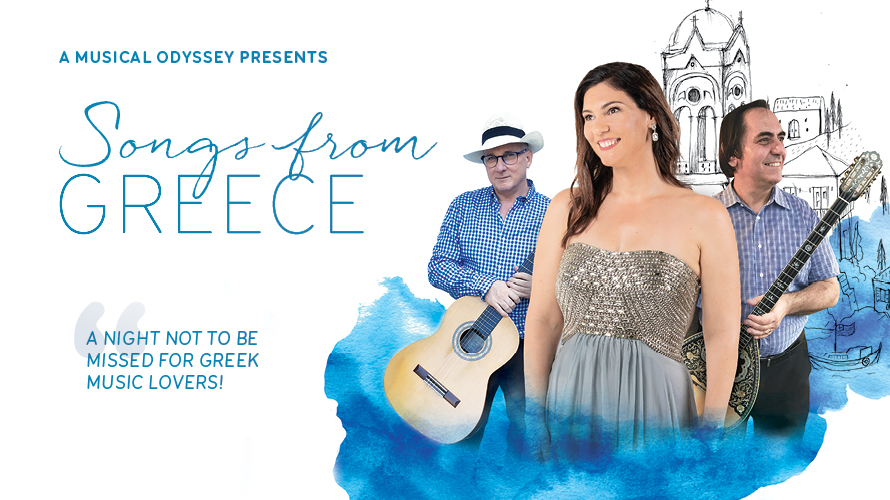 The exceptional voice of mezzo-soprano Katerini Manolatos, accomplished guitarist Paul Chantrill and the mesmerising bouzouki by Costa Vasili, will take you on a nostalgic journey through Greek music composed by Theodorakis, Hadjidakis and many more.

Mια αξέχαστη βραδιά γεμάτη νοσταλγία. Mε μουσική των μεγάλων συνθετών Θεοδωράκη, Ξαρχάκου και Χατζιδάκι. Mε την εκλεκτή φωνή της Κατερίνης Mανωλάτου, τον θαυμαστό κιθαρίστα Paul Chantrill και το μαγευτικό μπουζούκι του Κώστα Βασίλη.
The Greek Club
27 Edmonstone Street South Brisbane
"

The concert was fantastic, thankyou for such a wonderul night.  I don't listen to much Greek music and it was wonderful to have a whole evening of it. I was surprised to realise how many songs I knew and could (partly) sing along with. All the musicians were great- haven't heard such good live bouzouki in ages." 

Areti
This event is currently closed and no contact details are available