A Musical Odyssey: Songs from Greece (Sydney)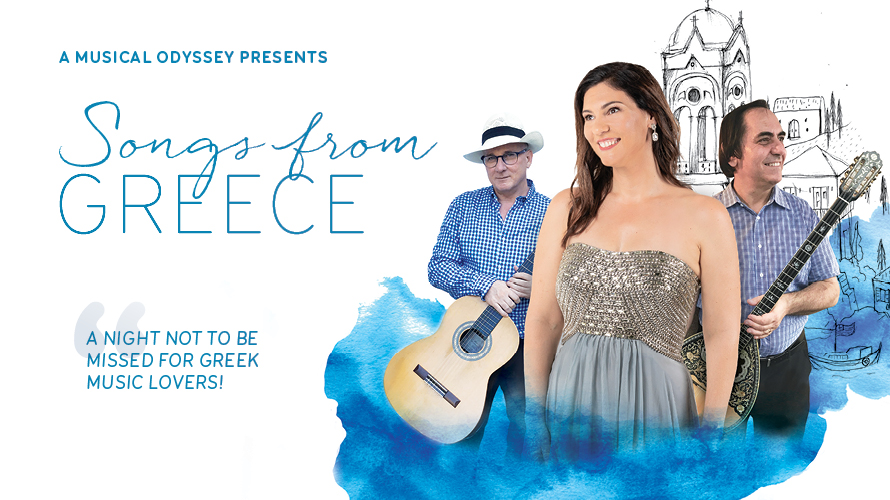 The exceptional voice of mezzo-soprano Katerini Manolatos, accomplished guitarist Paul Chantrill and the mesmerising bouzouki by Costa Vasili, will take you on a nostalgic journey through Greek music composed by Theodorakis, Hadjidakis, Xarhakos and many more.

Mια αξέχαστη βραδιά γεμάτη νοσταλγία. Mε μουσική των μεγάλων συνθετών Θεοδωράκη, Ξαρχάκου και Χατζιδάκι. Mε την εκλεκτή φωνή της Κατερίνης Mανωλάτου, τον θαυμαστό κιθαρίστα Paul Chantrill και το μαγευτικό μπουζούκι του Κώστα Βασίλη.
St.George Bank Auditorium
4-16 Montgomory street Kogorah
"Just wanted to say that Katerini's concert was really such a lovely event.  Katerini has a beautiful angelic voice. It was lovely just seeing everyone enjoying the music in the audience, a lot of the oldies especially were smiling and connected all the way through"   

Kathryn
This event is currently closed and no contact details are available