Insurance Ashes Donations
 Donations to Primary Club of Australia       

Help us provide sporting and recreational equipment to

people with a disability.  This event is raising funds specifically for a new playground - softfall surface and safe play equipment - at the Spring Farm Public School in western Sydney, where there are over 30 students with autism-related issues.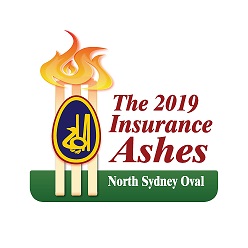 Special thanks to various Insurance Industry companies who have already contributed to the project - 360 Underwriting, Allianz, CGU, QBE, Insurance Advisernet, Procare, Steadfast, Suncorp and SURA-AUB! 
WHAT:   All donations of $2 and over are tax deductible and the subject of a receipt.  This site receives any donations using Visa, MasterCard or American Express.  (If you use the latter (AmEx), the transaction incurs an additional 1.1% fee.)  If you wish to make alternate arrangements, call Anja on the number shown below.
AMOUNT:  You may nominate any amount to donate.  However, on the next page you will be asked to 'buy' a free ticket (cost $0.00) to donate - just enter the Quantity "1" and then nominate your donation in the space below.  You are then invited to add an appropriate message (optional).  There is a 30c transacation fee, once you proceed.  Donations of $1,000 and above are recognised by the Primary Club as "Golden Duck Donor" status.
 CONTACT DETAILS:  Anja Smalbil, Admin Secretary, (02) 9980-2525, member@primaryclub.com
For more information about the Primary Club of Australia, visit the website on www.primaryclub.com. 
Insurance Ashes Donations
Make a booking, click below
Resend tickets to your email address.
Contact the event organiser.
You can review the event organiser's terms and conditions here.
Insurance Ashes Donations
Contact name: Geoff Verco
Contact phone: 0411028468
You can review the event organiser's terms and conditions here.
If you can't find your tickets, click here.
Your email has been sent.
The organiser will be sent the details of this message.

Sorry, there appears to have been an error. Please try again later.