Membership/Renewal Application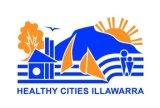 Membership/Renewal Application
 WHAT:   Application for Membership of Healthy Cities Illawarra Inc

                Application to Renew Membership of Healthy Cities
                Illawarra Inc

 
Healthy Cities Illawarra is a community-based, non-profit organisaton that is part of a worldwide movement initiated by the World Health Organisation.  We are committed to continued improvement of the health, environment and quality of life of the Illawarra and Shoalhaven Community.
 YOUR SUPPORT HELPS US TO CREATE A NETWORK OF PEOPLE AND ORGANISATIONS WHO SHARE THESE COMMON GOALS.
Thank you for joining Healthy Cities Illawarra and making the
Illawarra Shoalhaven a
Healthier, Greener and Safer Community.  
Membership Terms & Conditions
New members have to be accepted by the Management Committee.  If your application is not accepted you will be notified and any fees paid will be refunded (- 50c ticket fee).
Applying for Membership of Healthy Cities Illawarra Inc implies that you accept its Charter, Objects and Constitution.
If applying on behalf of an Organisation, as well as the above, application also implies that you have the authority to apply for Membership of Healthy Cities Illawarra Inc on behalf of the said Organisation.
Where a new member joins within 3 months of the end of the calendar year, that membership is valid until 31 December of the following year. 
For further information about Membership of Healthy Cities Illawarra Inc, please contact the General Manager on 02 4283 8111.
CONTACT DETAILS:       Nicole Sekulovski
                                         Phone: 4283 8111
                                         Email:   admin@healthyillawarra.org.au
This event is currently closed and no contact details are available