2019 Music Cafe
at Bruthen Blues & Arts Festival
Saturday 16th February
Doors Open 6pm for Dinner by Tambo Upper Primary School
Music from 6.30pm
Music Café is an event of Bruthen Blues & Arts Festival. Doors open at 6pm for dinner by local school, Tambo Upper Primary School, with music starting at 6.30pm.  This event is perfect for families.  This ticket is for access to Music Café only.
The excellent line-up at the Music Café makes this very good value for money. The entertainment at the hall will start with favourite local musicians, Organic Joe. Organic Joe is Sharyn Dickeson and Philip Cappadona whom are expert multi-instrumentalist showcasing acoustic guitar, ukulele, tin whistle, harmonica and percussion. Organic Joe will be followed by one of the Friday Night Jam winners. For those that believe in the healing properties of a hip shakin' shuffle then Rattlin' Bones Blackwood is for you. He plays to make you move with powerful percussion and sonic guitar. The New Savages will play their second set, appearing earlier on the Street Stage. Closing the evening at the Music Café are festival favourites Electric Blues Collective. They embody jump blues vibe with dazzling stylistic flair.
Once again, Tambo Upper Primary School will be serving delicious home cooked dinner and desert at the Music Café. They can do take-aways from 5pm and sit down dinners from 6pm.
Location
Bruthen Mechanics Hall
Contact Details
http://www.bruthenblues.com.au/contact/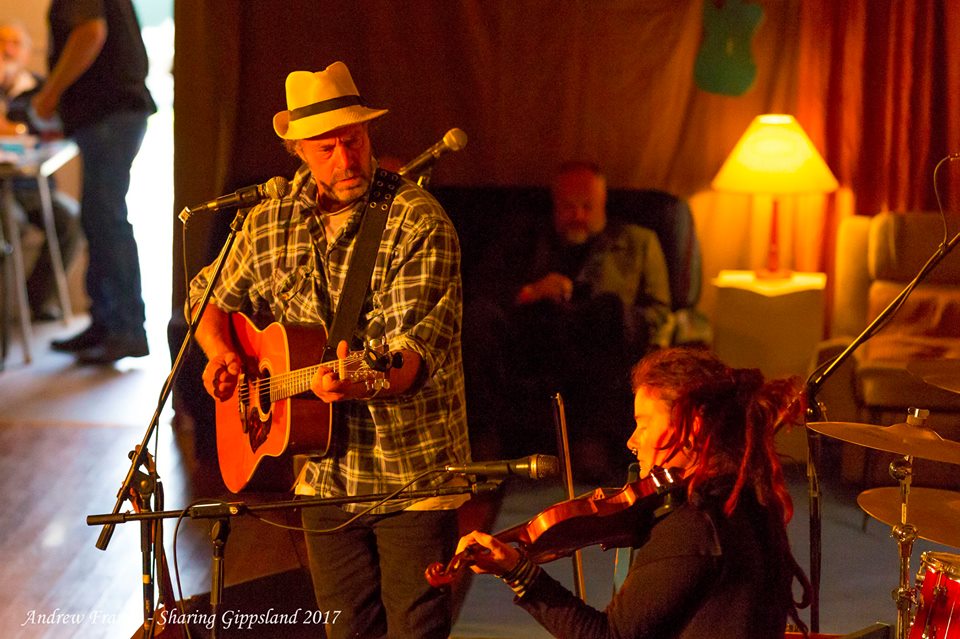 This event is currently closed and no contact details are available