The Whale's Tale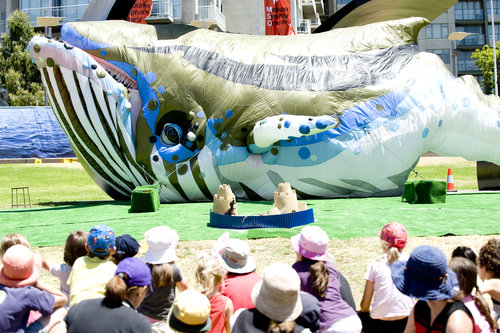 Ever wonder what it's like to be swallowed whole?  Put on your helmet, take a deep breath, and dive inside the jaws of Manilayo, the humpback whale.
A Whale is washed up on a beach and discovered by a child.  How did it get there?
Watch from the shore, or submerge yourself in the underwater playground as the spirit of the Whale - embodied as the Navigator - goes on a journey to find out what is wrong.
Highly interactive, full of riotous slapstick and extremely playful, this is an environmental tale to warm the heart, with reflections about the consequences of our actions.
It has been forecast that by 2050 there will be more plastic in the sea than fish.  'The Whale's Tale' is a rollicking journey for all ages that will leave your kids wanting to make a difference. 
Produced by Born in a Taxi Theatre Company and proudly presented by the Forge Theatre Presents program.
Please note these performances will have non-allocated seating, with children seated on the floor.
Entry to the BARC Stadium will be via the Forge Theatre and Arts Hub entry doors and Forge staff will direct the audience to the Stadium. Tickets available for purchase from the Forge Theatre Box Office.
This project was co-commissioned by Arts Centre Melbourne and Windmill Theatre and produced by Born in a Taxi.

| | |
| --- | --- |
|  Venue: |  BARC Basketball Stadium |
|  Performance  Times: |  Saturday 6 April, 11:00 am and 2:00 pm |
|  Duration: | 50 minutes (No Interval) |
|  Ticket Prices: | Adults and Children: $10 |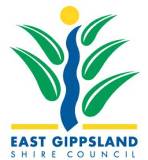 Contact: Forge Theatre and Arts Hub
Email: boxoffice@egipps.vic.gov.au
Telephone: 5152 1482
This event is currently closed and no contact details are available