Event Waitlist
Your name has been added to the wait list for this event. The event organiser will contact you through your email address once there are available seats / slots.
Animal Communication & Horse Connection - Tyagarah, NSW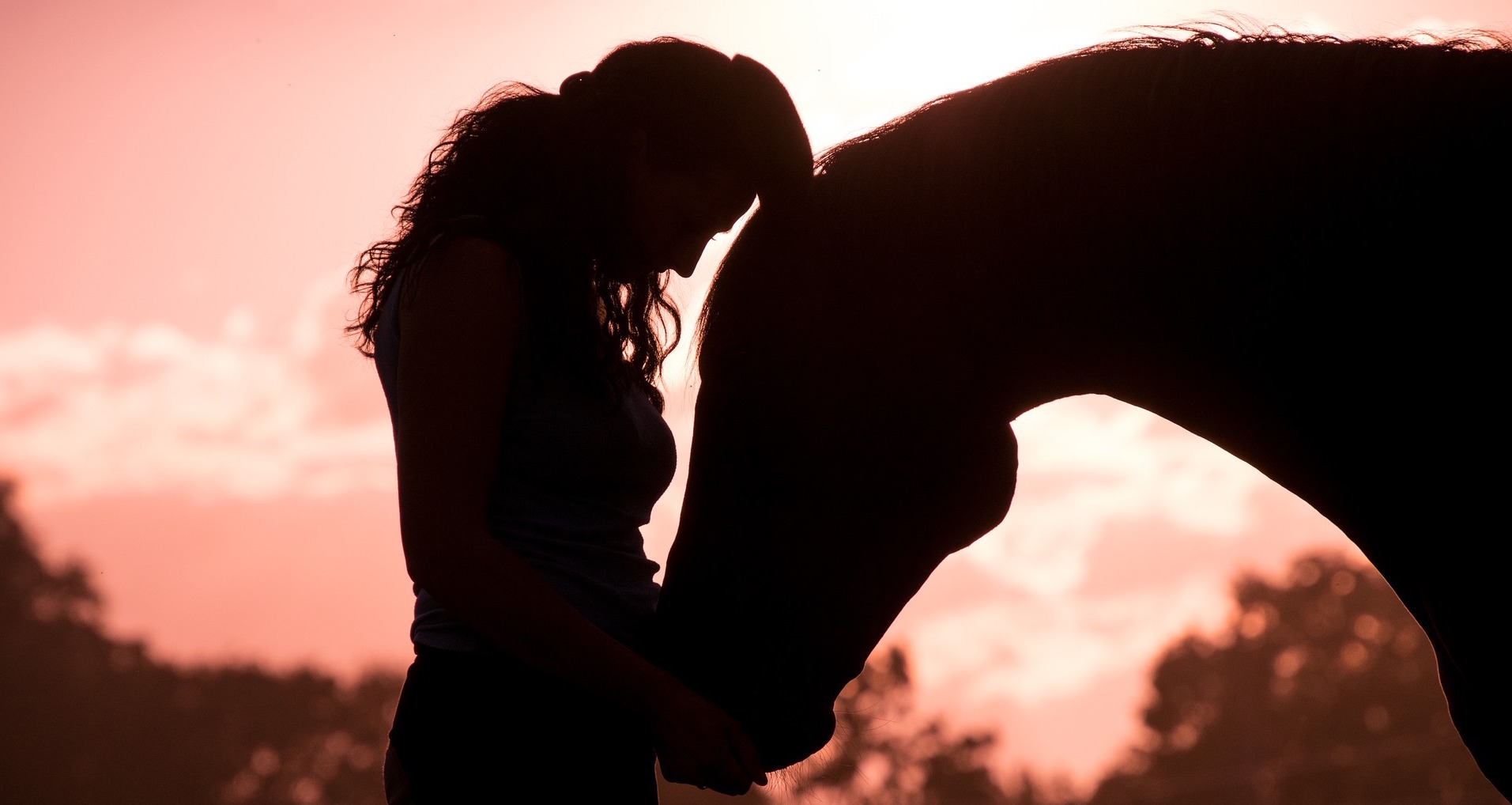 FRIDAY 5TH APRIL 2019, 9AM to SUNDAY 7TH APRIL 2019, 9AM
This weekend workshop will help you rediscover your innate telepathic communication skills, and develop your natural intuition and ability to communicate with other species.  During the weekend you will learn the principles and techniques of interspecies communication, how animals express themselves and how to receive and send messages effectively.
In this special weekend course, as well as using photographs to connect with your own animals remotely, you will spend time with a beautiful herd of horses, guided by natural horse trainer Callum Snell, immediately putting into practice the skills that you are learning.
You will also explore the many ways that interspecies communication can be applied, including deepening your understanding and connection with the animal companions that share your life, supporting animals in times of change, helping rehabilitated animals, identifying and working with physical ailments, and working with 'behavioural issues'.  If you have animals in your life, whether as companions or as part of your work, interspecies communication can support and facilitate your interspecies relationships to be more harmonious and more effective.
Course fees include tea/coffee and light refreshments, course workbook, a certificate of attendance, and a mimimum of two hours each day with the horses.
ABOUT JACQUELINE
Jacqueline has been communicating with animals and plants since she was three years old. In the intervening years she has studied with a variety of indigenous elders whose teachings have deepened her connection with, and understanding of, the natural world. In 2011 she went to live at the Findhorn Foundation community in Scotland. It was there that she first met Anna Breytenbach in 2012, and they began working together in 2013. They continue to collaborate and In December 2017 Jacqueline stepped in for Anna to lead an Animal Communication Safari in Namibia.
Jacqueline leads weekend and weeklong interspecies communication workshops in Australia and the UK, as well as the recent safari in Africa, communicating with a broad range of domesticated and wild animals from dogs, cats and horses, to elephants, desert lions, giraffe and hyaena. She also leads advanced animal communication workshops and retreats in the UK, and is a Reiki master teacher and a Transpersonal Art Therapist.
ABOUT CALLUM
Born a sixth generation Australian horseman, Callum Snell, grew up learning the ways of nature and horses as an everyday practice - the humble principles of a pioneering family worn like a treasure and passed on from generation to generation. Pursuing his childhood dream to travel the world working with animals, he has learned the teachings of old traditions and practices passed on through deep cultural respect. Fortunate enough to walk between the worlds of the entertainment industry as a stunt performer and the natural world of Indigenous Culture he is devoted to living in environmental equity.
Mentored diversely, he has learned from elite leaders through to the most ancient custodians of the earth. A student of the teachings of the Strozzi Somatic Institute of California he has ongoing spells in the wilderness, learning from Indigenous peoples worldwide. With a strong passion for sharing mindfulness and awareness, his work has led him to collaborate with all walks of life.  Callum encourages each person to listen to the values they hold in their heart and to achieve them with mastery, grounded compassion and embodied authenticity.
SESSION TIMES
Friday 9am-5pm; Saturday 9am-5.30pm (plus 7pm-8.30pm a screening of the film 'The Animal Communicator' followed by a discussion); Sunday 9am-4pm
WHAT TO BRING
PRINTED recent photo/s of an animal you know well (perhaps your own) who you would like to connect with, ensuring that you can see the animal's eyes in the photograph.  (Please make sure you bring a printed photograph rather than on a phone, tablet or other device)

Notebook and pen

Lunch (Saturday & Sunday)

Our host, Rachel, has offered to prepare dinner on Saturday evening if you intend to stay for the film screening.  [There will be an extra cost for this and we will provide more details and ask you to confirm your Saturday plans about a week prior to the event.]
COST
There are two price options, early bird at $500 (due in full on or before 3 March) or full price at $545 (due on or before 31 March).
If you choose to pay a 50% deposit, please pay the balance before 3 March in order to benefit from the early bird price, after which the full price balance will become due. 

LOCATION
Prashant
Grays Lane, Tyagarah, NSW 2481
ACCOMMODATION:
There are some accommodation spaces available at the workshop venue.  If you would like more information about this please send us an email (via the button below) and we will put you in touch with our host.
Contact Details
For more information or if you have any questions, please click here:
This event is currently closed and no contact details are available