Conscious Relationships & Core Wounding Intensive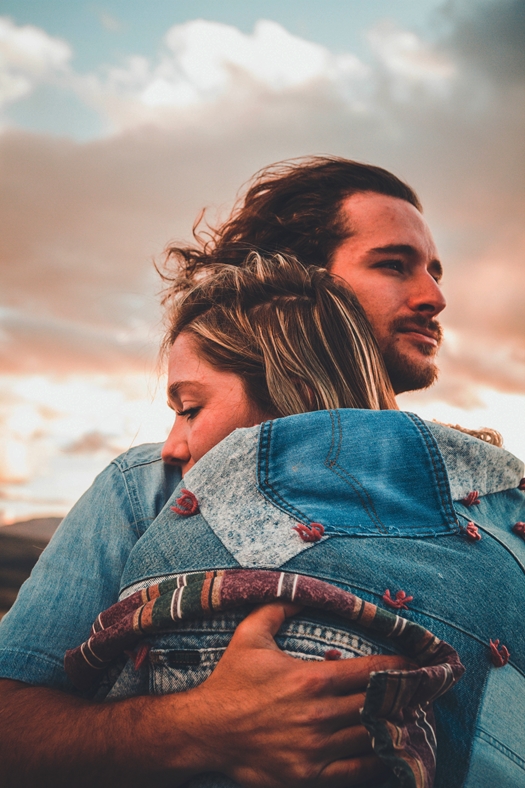 Description
Conscious Relationship & Core Wounding Weekend Intensive
"Because it's through relationship that we are wounded, it's through relationship that we heal" –
Harville Hendrix
This weekend will be a powerful, experiential exploration of our relationships and our wounding and how they are linked. Relationships are both a catalyst for and agent of healing. They reflect the evolution of ourSelves and our healing as we transform by doing 'the work'.
In this workshop, we come to understand both experientially and intellectually how our childhood wounding plays itself out again and again throughout our life, especially in our intimate relationships. How we unconsciously find partners who will unintentionally wound us the same way that our early caretakers did, and how we are unconsciously wound our partners as well.
Topics of exploration will include our personal history and early wounding, relationship patterns, how to heal, setting boundaries, how to hold space for ourselves and others and how to establish or re-establish trust, polarity, intimacy and union.
The natural outcome of this work is the acceleration of the process of individuation – a flowering of the individual's soul with its unique capacities and gifts, while resting in an experience of wholeness. From here we can relate to others from a place of abundance, generosity and security, rather than from any place of need. Attachment within ourselves becomes secure and is reflected in all of our relationships.
However individuation only happens as we heal and transform our core wounding. As we explore the deep wounding within with compassion and presence, we begin to touch the Soul, which allows Essence and a person's unique path and to be unfolded.
Whether you are currently in single, or involved in an intimate relationship of any structure, join us to learn the tools and techniques on offer, which can work through the layers of wounding, all the way down to the *core* where we discover Essence – the True Healer. What's more, by understanding our own needs for healing, we learn how to support our partner in their healing journey as well.
In this revolutionary workshop, we explore Conscious Relationship and Healing by weaving through the psychological and spiritual fields, otherwise known as Psycho-Spiritual terrain, all tested personally by trial and error.
Our psychology is sourced from Transpersonal Psychotherapy, Internal Family Systems, and Imago Therapy.
Our Spiritual element adds depth and perspective that goes beyond the ego or personality. Included are non-dual teachings on the Soul, Essence, Transcendence & Embodiment, and neo-Tantric practices for empowered relationship with the teachings and techniques of Transfiguration, Polarity, Sacred Sexuality, Consecration and Partner Meditations.
Expect this workshop to be uncomfortable at times, challenging and deepening your understanding of consciousness, your Self and your relationships. This will be accomplished through Self-exploratory exercises and meditations, working with our own and our partner's deep wounding held in the subconscious mind & body. There will be a mix of lecture and exercise, seriousness and levity, expansion and contraction, laughter and perhaps tears, all leading to transformation.
Join us if you are interested in:

-Healing & Individuation -Uncovering any Early Wounding you may have experienced
-Experiencing Essence
-Healing Core Wounding with Presence and Compassion
-Conscious Boundarying
-Deepening Vulnerability and Intimacy
-Tools for Empowered Communication, even in the midst of great stress or conflict.
-Disentangling & Dissolving Projections onto our Partners
-Understanding Trauma and the Healing Power of Relationship for Trauma
-Holding Self and other through Triggers and the Healing Journey
-Conscious Relationships as a Spiritual Path

The workshop will be largely experiential and will include:
Group, Partner and Solo Exercises, as well as a printed materials and recordings to continue your practice and healing after the event.
Inner Work Group: You will be invited to join our ongoing Inner Work Group, a group that meets fortnightly to do this healing work in a powerful container of Presence & Compassion.
Workshop Hours:
Friday, May 3rd, 6:30pm – 9:30pm***
Saturday, May 4th, 10am – 7pm
Sunday, May 5th, 9am – 4pm
***Note – the Friday evening is a FREE INTRODUCTION to this event. If you'd like to join that event, registration is mandatory here https://www.trybooking.com/BBBMA ***
Space is limited.
To reserve your space register through Trybooking at:
https://www.trybooking.com/BBDOE

Investment:
Individual: 525 Aud
Couples/Bring-a-friend discount: 950 Aud (475 each)
EARLY BIRD – (last day April 20th)
Individual: 475 Aud
Couples/Bring-a-friend discount: 850 Aud (425 each)
Money Back Guarantee
Cancellation Policy

Conscious Relationship & Core Wounding Intensive is open to singles, couples, and humans of any gender, faith, ethnicity, age, sexual orientation or relationship structure. All are welcome to join, in an environment of mutual loving support, vulnerability and healing. Discriminatory attitudes of any kind will not be tolerated.

DISCLAIMER: This workshop is not a substitute for personal therapy*
"If I accept the fact that my relationships are here to make me conscious, instead of happy, then my relationships become a wonderful self-mastery tool that keeps realigning me with my higher purpose"
Eckhart Tolle
Venue
Second Story Studios
A/222 Johnston St,
Collingwood VIC 3066
Contact Details:
Amitayus pilgrimsloth@gmail.com
This event is currently closed and no contact details are available