Catherine Britt 20 Years in the Biz Tour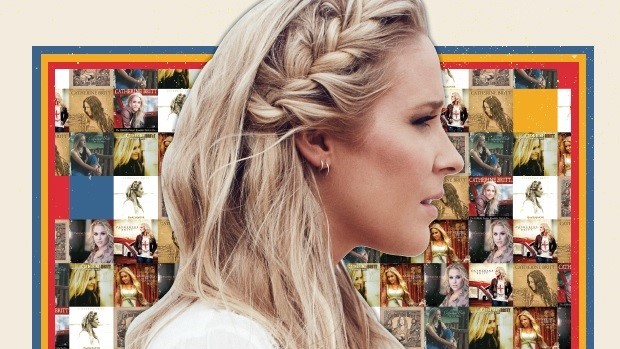 When you look at modern country music you can identify a diverse range of styles that have evolved from the traditional roots form. From pop country to bush ballads, acoustic folk-leaning songs to rousing country rock and the polymorphic blend of Americana. One Australian artist that can lay claim to all of these strains is Catherine Britt, a songwriter who has already packed a respected and highly acclaimed career into her first two decades as a recording artist.
Catherine will be performing songs from her EP released in 1999 right through her 20 year career, including all seven studio albums and even some b-sides and rarities. It will be a very special evening seeing Catherine in her element with just her guitar and her songs, stripping it back to where it all began, with the story and the song.
Life has a way of throwing curveballs, both good and bad, and the last four years have seen Catherine fight and win a battle with breast cancer, marry her husband James and, give birth to their first child Hank with another one on the way. Out of those highs and lows comes her seventh studio album Catherine Britt & The Cold Cold Hearts, an album that rattles and rolls with life, energy and honest, autobiographical songwriting.
Special guest is Michaela Jenke. Hailing from the Barossa Valley in South Australia, Michaela is a singer/songwriter who isn't afraid to push the boundaries of music categorisation. Her style entwines country rock, alternative country and Americana, which has stemmed from influences by the likes of Hank Williams, Gillian Welch and Oasis. At the 2018 Tamworth Country Music Festival, Michaela was named the winner of the Coca-Cola Battle of The New Stars competition, which included a performance spot to play at the closing concert of the 2018 Tamworth Country Music Festival.
Trinity Sessions is a fully seated concert venue and is General Admission. The venue bar (wine, beer and cider) will open at 4pm. The doors to the concert space will open at 4.30pm. The concert will commence at 5pm.
Trinity Sessions is a cash only venue. Trinity Sessions does not sell water in plastic bottles. Water is available and you are requested to bring your own bottles. HOwever, glasses are available.
Parking is available on site and at the Medical Centre across the road.
Cheese platters (pre-order available) and nibbles available.
Location
Trinity Sessions
318 Goodwood Road, Clarence Park, SA 5034
Contact Details
This event is currently closed and no contact details are available