Martian Maths (Narre Warren North)

            Thinking Outside The Box
                              Early Bird ends 5 April 2019
                             Closing Date 24 April 2019
                                             Martian Maths
Grade 1/2: Martian Maths (Open-Ended Numeracy) - Starting 29 April 2019
Mardy the Maths Martian has reported some strange happenings in outer space. He's found a source of dark matter (something you can't see), the Zero has been sucked into a black hole, the citizens of Planet Jupiter have asked for a calendar and a giant space wormhole accidentally transported his mother-in-law to the Planet 51 Pegasi b which is about 50 light-years away.
Mardy is a troubled Martian and he's come to us for help. What are the Martians going to do without a zero? It takes 12 Earth years for Jupiter to orbit the Sun so what will the new Jupiter Calendar look like? How long will it take for Mardy's mother-in-law to get back to Mars if her spaceship is moving at 75,000 kilometers per hour? And finally, if Mardy uses dark matter to print the calendar, how will the people of Jupiter know what day it is?
In this program we'll be doing our best to solve some of these maths conundrums. Are you going to help?
Program Information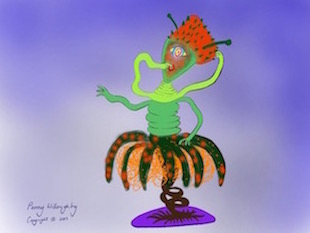 Times:   12:20pm - 2:00pm                                                  Day:      Mondays (7 sessions)                                               Dates:   29 April, 6, 13, 20, 27 May, 3, *, 17 June                    * No Session (Queen's Birthday)
Price with Early Bird Discount: $295.00
Normal Price: $330.00
NB: A
ll price
s include GST
NB: Children attending the host school will be given preference on this program if it is over-subscribed.
Venue
Narre Warren North
15-31 A'Beckett Road
Narre Warren North VIC 3804
Teacher
Rhonda Ooi
 
This event is currently closed and no contact details are available