SPP presents Pygmalion - Theater Seating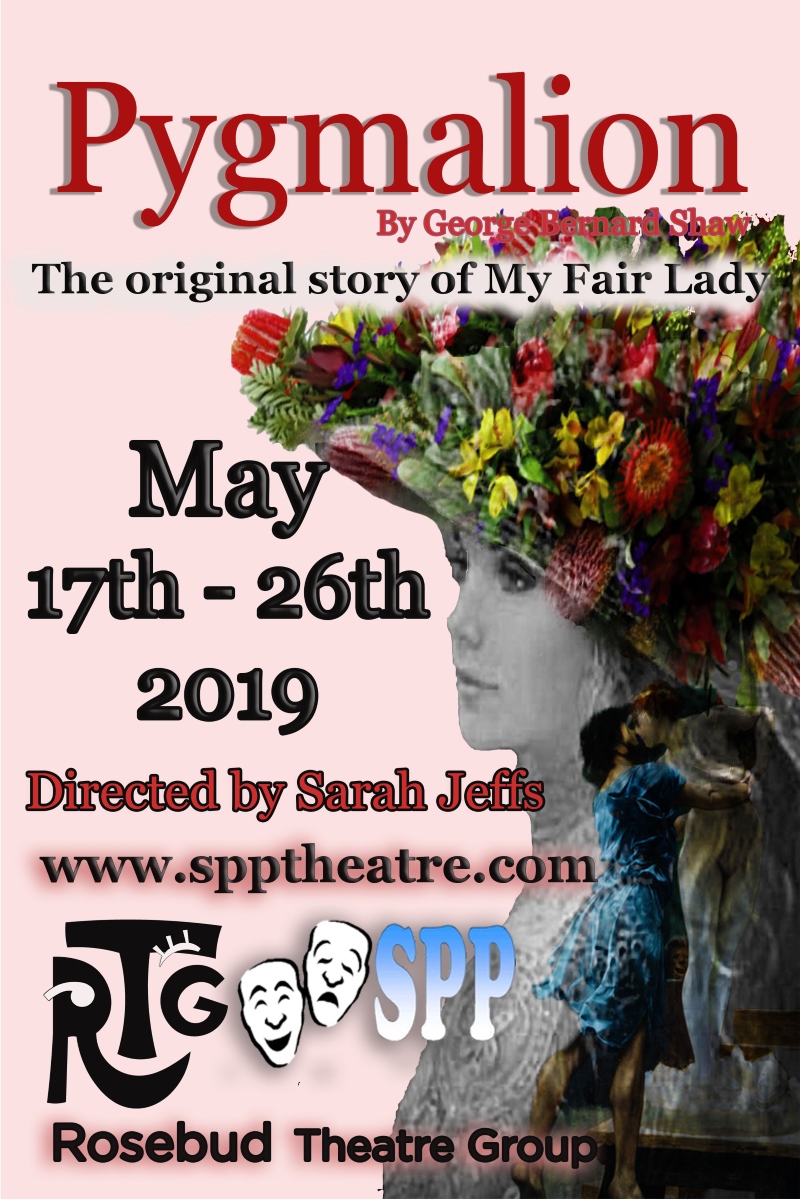 Sit back and relax in traditional theater style seating and let us entertain you with this classic play. 
Pygmalion. Pygmalion, romance in five acts by George Bernard Shaw, produced in German in 1913 in Vienna. It was performed in England in 1914, with Mrs. Patrick Campbell as Eliza Doolittle. The play is a humane comedy about love and the English class system.
Pygmalion opens with two linguists, Professor Higgins and Colonel Pickering, placing a bet on whether Professor Higgins can transform the life of flower girl Eliza Doolittle by helping her learn to speak proper English rather than her cockney dialect.
You may recognize the Pygmalion story as My Fair Lady. George Cukor' academy award winning musical of 1964, was an adaptation of George Bernard Shaw 1913 play. Although the basic story line and underlying themes are the same, there are a number of differences. The most pronounced contrast is that my Fair Lady Has songs added to the dialogue. Furthermore, Pygmalion deals with the many of the social issues that were occurring during the Victorian Era in England, while My Fair Lady portrays what a person can do when they put forth a great effort while remaining true to themselves.
Location
Rosebud Memorial Hall
994 Point Nepean Rd, Rosebud, Victoria 3939
PRICING
Adults $25 - Concession $20 - Child under 12 $15
Discount available for group bookings of 10 or more. Contact us for group bookings Brendan - 0428 894 914
This event is currently closed and no contact details are available