Friends of PC Mother and Daughter Breakfast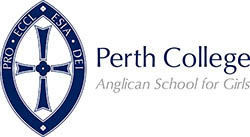 Friends of PC Mother and Daughter Breakfast
Description
Friends of Perth College warmly welcome all Perth College mothers and daughters to attend the annual Mother and Daughter Breakfast. Grandmothers and other significant family members are also welcome.

Oval parking will be available; however, if you park on the oval, please remove your car by no later than 8.30 am for commencement of PE classes.

***Please book a ticket for yourself and your daughter/s. RSVP deadlines will be strictly adhered to. No late bookings will be taken.
Date and Time
Cost
$15 per person (please book and pay for yourself and your daughter/s)
Venue
Excelsior House
31 Lawley Crescent
Mount Lawley WA 6050
Contact Details:
Tracy Magiatis, Events Co-ordinator.  
Phone: (08) 9471 2119 or email development@pc.wa.edu.au
This event is currently closed and no contact details are available