CERAMICS PAINTING WITH KAZ MORTON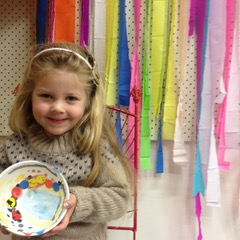 Karen Morton from KAZ CERAMICS, is back for another fun filled session of ceramics painting!  Participants will be painting ice cream bowls and trinket dishes. After the session Kaz will take the pieces to be fired and they will be available to pick up from Poppies for Grace a week later. Please make sure you will be able to drop by to pick up your creations in the weeks following. 
Your hand painted piece will be microwave oven and dishwasher safe! Truly pieces to cherish and use for years to come. 
For ages 5 and up. Cost: $18.00
Wear messy play clothes or bring an apron as there is paint involved.
Sessions will be limited and payment is required when booking. We strongly recommend booking quickly as we expect sessions to fill up fast. Please see below for details on each session including time, date, activity, price and age range. Tickets are non-refundable  Parents/carers must stay in store during the session.  Please arrive a few minutes early so we check you in and get you settled in. Sessions will be held in our fun craft room in the back of our Hawthorn store. Such fun!
POPPIES FOR GRACE
297 Auburn Road, Hawthorn
Contact Details
This event is currently closed and no contact details are available