The Little Quirks Band
July 13th 

Bookings Essential.
Doors open at 7pm and the show starts at 8, so you have plenty of time to catch up with friends.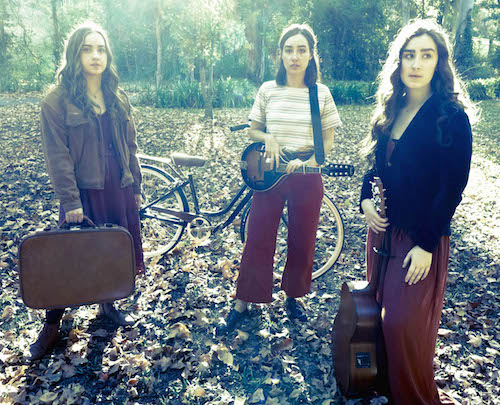 The Little Quirks Band 
They say something special happens when family members sing together. The Central Coast Little Quirks band are doing a lot to substantiate that theory. Sisters Abbey and Mia Toole and cousins Jaymi and Alex, form the Little Quirks band. A lively brand of folk pop with great rhythms and soaring harmonies and it's hard not to sing along with them.
Last year the Little Quirks band released two extremely catchy singles, 'I Told You So' and 'Crumbled', the latter already clocking up nearly 1 million streams on Spotify. From busking at farmers markets the band quickly leap frogged onto stages supporting the likes of Tim Rogers, All Our Exes Live in Texas, Alex the Astronaut, Jack River, Busby Marou, and Xavier Rudd. Their live show is staggeringly energetic for a young folk band. It moves from epic to sweet in a heartbeat drawing comparisons to the likes of Mumford And Sons, The Lumineers and First Aid Kit. The three work together in a lively fashion with mandolin, guitar, bass, drums and blissful harmony. The recent addition of cousin (of course!) Alex on bass completes a potent lineup that will delight one and all at Port Fairy Folk Festival, Mountain Sounds and National Folk Festival in the coming months.
With Special Guest Inez Curro and Jordyn Richards.
Tickets
:
$28 per person. $25 for Builders Club Members and $10 for ages 16 and under
Make sure you print out the tickets and present them on the door. 
Venue
The Music Lounge
@ The Builders Club 
18-20 Fisher Rd,
Dee Why NSW 2099
Ph: (02) 9971 1688
Event Organiser
Contact Details:
Keith Armitage
keith@keitharmitage.com
 ph or text: 0419 228 227
This event is currently closed and no contact details are available