WIRF SPRING GALA 2019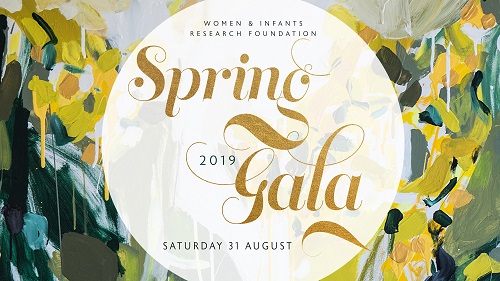 Please join us to usher in Spring as part of the 2019 Women & Infants Research Foundation's 'Spring Gala'.
The premier fundraising event for WIRF, the Spring Gala, will shine a light on WIRF's pioneering work to improve the health of women, mothers and their babies.
Be inspired by the springtime spectacular, to be brought to life by Perth's internationally renowned florist extraordinaire Matthew Landers in partnership with Mardie and Co.
Enjoy an unforgettable evening of exquisite food, wine and insight. A bespoke menu designed by Fraser's Executive Chef, Chris Taylor, promises to delight and amaze.
Entertainment by acclaimed Handpan instrumentalist, Sam Maher, and DJ Anton Maz.
The Women & Infants Research Foundation invites you and your guests to be a part of this extraordinary event.
When: Saturday, 31 August 2019 from 6.00pm for pre-dinner drinks
Where: Fraser's State Reception Centre, Kings Park  
NOTE: If you are making an entire table booking and do not have full details of your attendees, please leave all fields blank and proceed to the payment gateway. You will be able to provide this information at a later date to: richie.hodgson@wirf.com.au
For enquiries for the Banquet for Babies contact Gillian Booth-Yudelman | (08) 6458 1369 | Gillian.Booth-Yudelman@wirf.com.au
This event is currently closed and no contact details are available